Could it be that pantsuits are back in? Hillary Clinton has one in every color, Michelle Obama owns at least two--one white, one red--and the latest stylista to join the pantsuit-clad ranks is Spain's Princess Letizia. She wore TWO pantsuits in ONE day. That's pretty hard to beat.
Thursday morning, she chose a simple black suit paired with a textured white tee to attend the viewing of the casket of former International Olympic Committee president Juan Antonio Samaranch at the Palau de la Generalitat: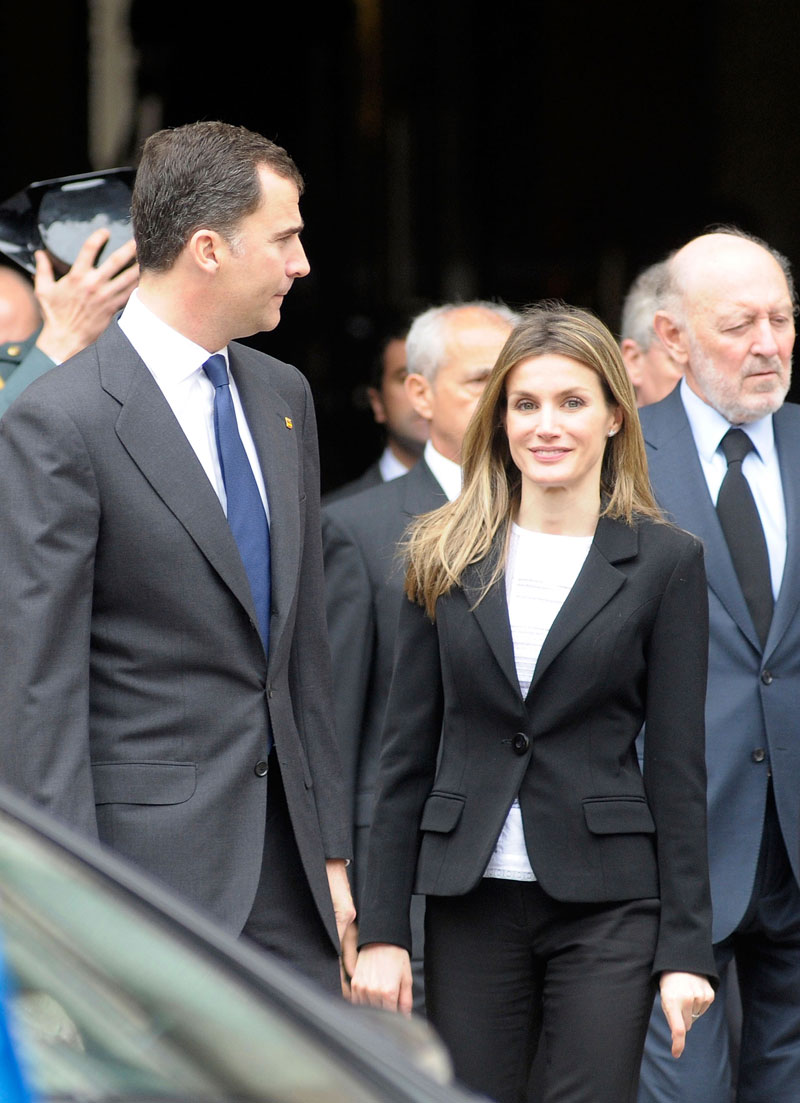 And in the afternoon, she went for a white number with a silver camisole, and curled her hair, for the "Mini Empresas" competition at the "Rafael del Pino" auditorium. Holy outfit change!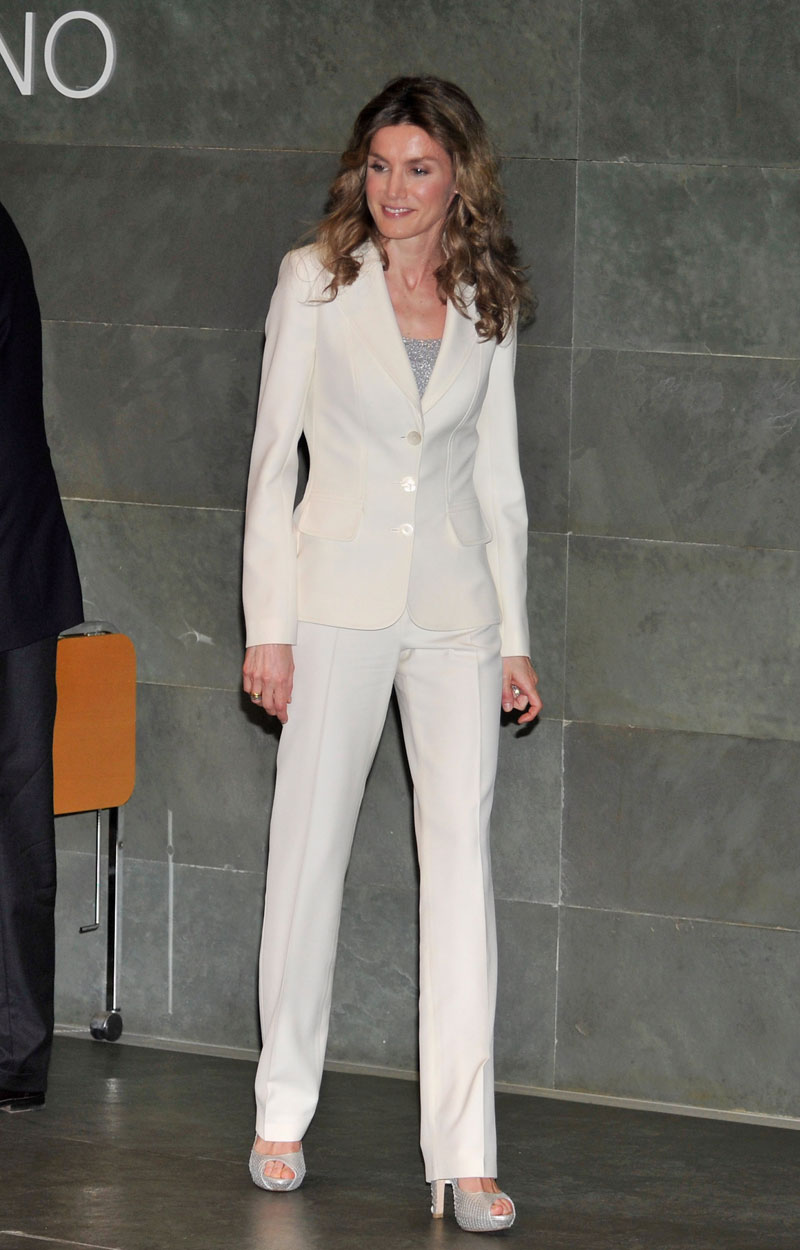 What do you think?