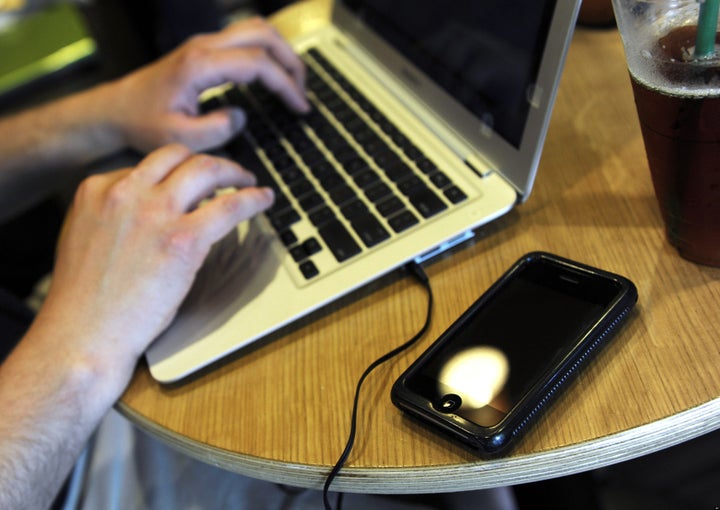 By Tim Townsend / St. Louis Post-Dispatch
Religion News Service
ST. LOUIS (RNS) Rocco Palmo's life has been infused with four major blessings -- his large Italian family, journalism, baseball and the Roman Catholic church.
All four coalesced recently when the 27-year-old blogger, who lives in and works from his parents' home in Philadelphia, received an honorary doctorate from the Aquinas Institute of Theology -- and saw his beloved Phillies take on the Cardinals.
"Rocco has shown that someone with his background -- a Christian commitment, but also his abilities and background in journalism -- can use the blogosphere in a very powerful way in terms of communicating the message of the church," said the Rev. Richard Peddicord, president of the Aquinas Institute.
Aquinas has never awarded an honorary degree to a journalist, and the only other journalist who has given Aquinas' commencement address was Peter Steinfels of The New York Times in 1993.
In awarding Palmo an honorary doctorate, the 84-year-old seminary is making a statement about the changing relationship between journalism and the Catholic church. The award for Palmo's work on his Whispers in the Loggia blog is also an expression of how American Catholic leaders hope to encourage a younger generation to engage their faith through news.
"Palmo has done something no mainstream journalist has ever done -- scooped announcements by the Vatican of new U.S. bishops or archbishops," said Debra Mason, executive director of the Religion Newswriters Association. "That's a formidable task and one that requires serious reporting skills."
Palmo's reporting skills were founded on a lifelong love of journalism. His father has worked on the business side of the Philadelphia Daily News, managing its circulation for 35 years, rising at 3 a.m. most mornings to oversee the day's press run.
Early on, Palmo felt himself leaning toward the priesthood, guided along by former Philadelphia Cardinal Anthony Bevilacqua, whom Palmo calls "my rabbi."
But as thoughts of the priesthood faded, Palmo -- a wiry, garrulous man with a strong Philadelphia accent and a prominent Roman nose -- began imagining how to combine his interests in Catholicism and journalism. After he graduated from the University of Pennsylvania in 2004, he couldn't find the perfect job in mainstream journalism. A religion reporting colleague encouraged him to start a blog.
Like many blogs, Whispers started as a way for one person to tell the world about his own interests. Today, more than 5,000 posts later, Palmo says his site draws between 15,000 and 40,000 unique visitors a week. For many who are employed by the church, Whispers is a must-read.
"I do look at it with some regularity," said St. Louis Archbishop Robert Carlson. "It's a good source of information I wouldn't have otherwise."
Ann Rodgers, religion reporter for the Pittsburgh Post-Gazette, said that when Palmo started attending the annual meetings of the U.S. Conference of Catholic Bishops, "he was like a rock star. I had archbishops asking me to introduce them to Rocco."
Palmo said the role he and other new media publishers play was different from traditional journalists' covering the church for their secular newspapers.
"I want the church to succeed," Palmo said. "But I won't say something brilliant happened when it hasn't. I'm not a spokesperson for the church."
Palmo said the toughest thing he's had to do was publish a 2006 letter of no confidence from the priests of the Archdiocese of New York to now retired Cardinal Edward Egan. The letter said the priests' relationship with Egan had been "defined by dishonesty, deception, disinterest and disregard."
In fact, Palmo's specialty is something the church tries to protect against. In the last year, he broke the news of the appointments of archbishops in New York, Miami and Los Angeles before traditional news outlets.
The search for the new bishop is both prescribed and secretive. Few people know all the pieces of the puzzle during the meticulous process, and anyone who does is bound by a Vatican oath of silence called a "papal secret."
That oath is broken under penalty of excommunication, which is why Palmo's scoops of new assignments are so impressive to secular newspaper reporters who cover the Catholic church.
"A great many of his sources are anonymous archbishops and bishops who know they can talk to him, and feed him stuff," said Rodgers, "and they don't have to worry about their names showing up."
Palmo said that when information he gathered was not public, "I can't put a name on it.
"In the outside world, there's planned leaks," Palmo said. "Here, if I put a name to it, someone would lose their job, or worse."
Palmo's financial situation reflects the overall problem with blogging for a living. He relies on readers to contribute towards things such as his travel expenses for reporting trips, and his cell phone bills, which are substantial.
Craig Persinger, a lawyer from Marion, Ind., has never met Palmo, but offered the blogger a plane ticket to cover Archbishop Jose Gomez's "Mass of Welcome" in Los Angeles on May 26.
"The lay faithful of this hierarchical church we're in don't get a peek behind the curtain to see the human and political sides of our church," Persinger said. "That part of the church is full of human interest stories, and Rocco covers that better than anyone."
Palmo said "breaching the wall of security" surrounding official church information "is the easy part."
"The hardest part is trying to make a full-time living off it," he said. "I have a girlfriend, and I'd like to give her a ring someday, but at this point, I'm waiting until I can clear out of my parents' house."
(Tim Townsend writes for The St. Louis Post-Dispatch in St. Louis, Mo.)