Supermodel Helena Christensen talked to Bella Sugar about her recent nude photo shoot (she's 41!) for Reebok. She explained:
I still get challenged and inspired by the jobs I do. It's definitely not about going into an office and working on the same stuff every day, so in that sense, you work with new people all the time and there are new tasks given to you. When I worked on the Reebok campaign, it was just a very inspiring way to do different kind of photos. I don't really think too much about, "OK, you're showing your body," because I'm a model and that's what you do.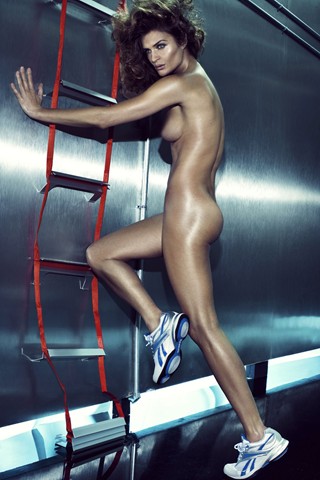 Helena also said she tries to look at her work from a photographer's point of view:
You know: "How can we work with this and make it new and different and interesting?" Obviously, when you're doing nude, there are moments of feeling slightly intimidated or self-conscious about it. But again, I've done this for 20 years. If I thought too much about it, I probably would not be working.