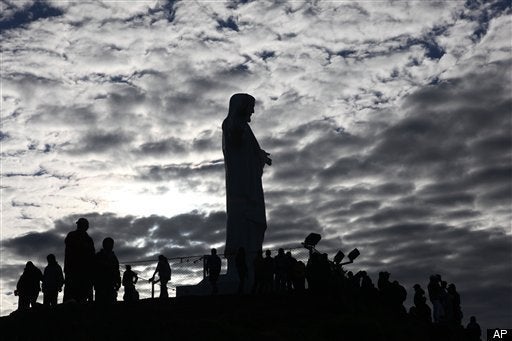 By Fernando Alfonso III
Religion News Service
(RNS) Moishe Rosen, a controversial Baptist minister, writer and founder of the group Jews for Jesus, died in San Francisco Wednesday (May 19) at the age of 78. He had prostate cancer.
Rosen was born in Kansas City, Mo., to a family of Orthodox Jews. At the age of 21, Rosen met his wife Ceil and they both converted to Christianity.
Rosen founded Jews for Jesus in 1973 as an organization to "make the messiahship of Jesus an unavoidable issue to our Jewish people worldwide," as stated on the group's website.
"Therefore, I would urge you to think very seriously before you support any 'ministry' that involves Jewish people and doesn't actually bring the gospel to the Jews," Rosen said in a letter posted on the group's website after his death. "I hope I can count on you to show love and respect for the Jewish people, but Jewishness never saved anybody."
These sorts of statements typified Rosen's 23-year tenure as director of Jews for Jesus and made him a controversial figure for many Jews.
"Moishe Rosen was the founder of a problematic organization that aggressively and deceptively targeted Jews ... that disrespects thousands of years of Jewish belief," said Rabbi Eric Greenberg, director of Interfaith Affairs for the Anti-Defamation League. "He created problems for both the Jewish and Christian communities by willfully confusing religious identities and misrepresenting the sacred symbols of both faiths."
Some of the ways the group evangelizes included pamphlets entitled "On the First Day of Christmas My Rabbi Gave to Me ..." and "Jesus Made Me Kosher," the Washington Post said in its obituary.
Rosen and the group have been involved in at least seven lawsuits since 1987 over the distribution of pamphlets, freedom of speech, trademark infringement and Israeli citizenship.
He is survived by his wife and two daughters.