Update: Our eagle-eyed commenters have pointed out that neither dress is new--and after some research we concur. Michelle wore the navy blue Lanvin dress while reading to school children last May and the beige one several times--most notably at a reception for Sonia Sotomayor last August. We applaud you for your attention to detail and in our defense, we can't be blamed for Michelle making a pair of old dresses look like new again!
---
After debuting one dotted dress yesterday afternoon, Michelle Obama showed off another new spotted acquisition at the Jewish American Heritage Month celebration last night. The sheath was blue with white polka dots and she accessorized with what looks like a large brooch.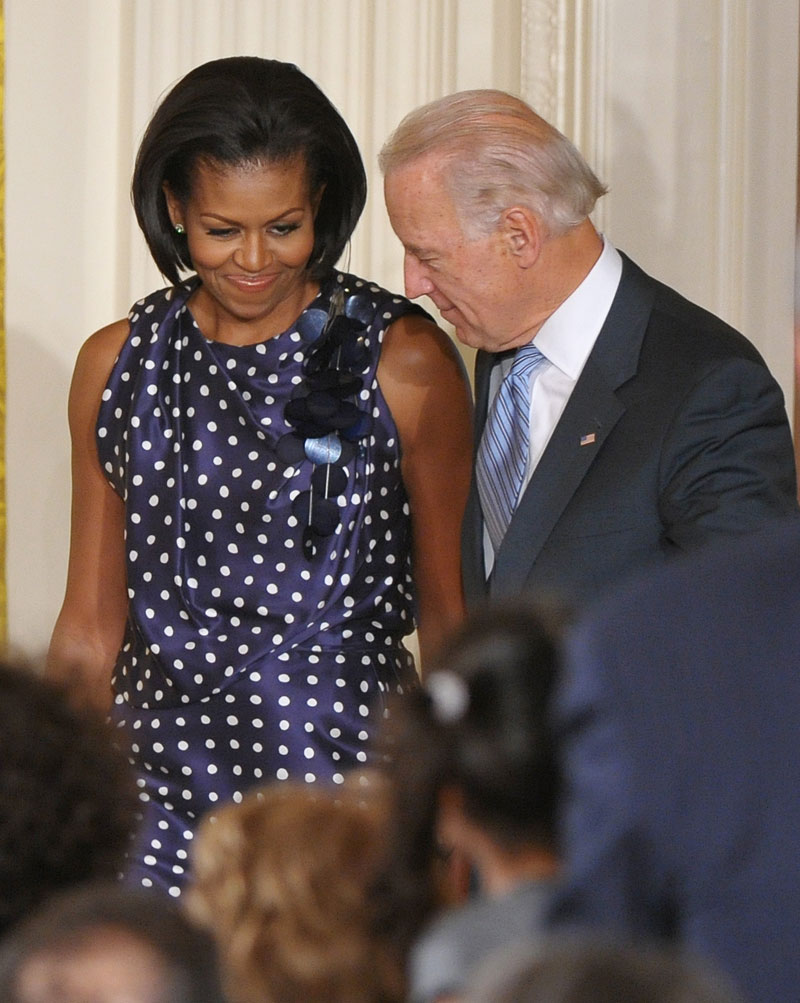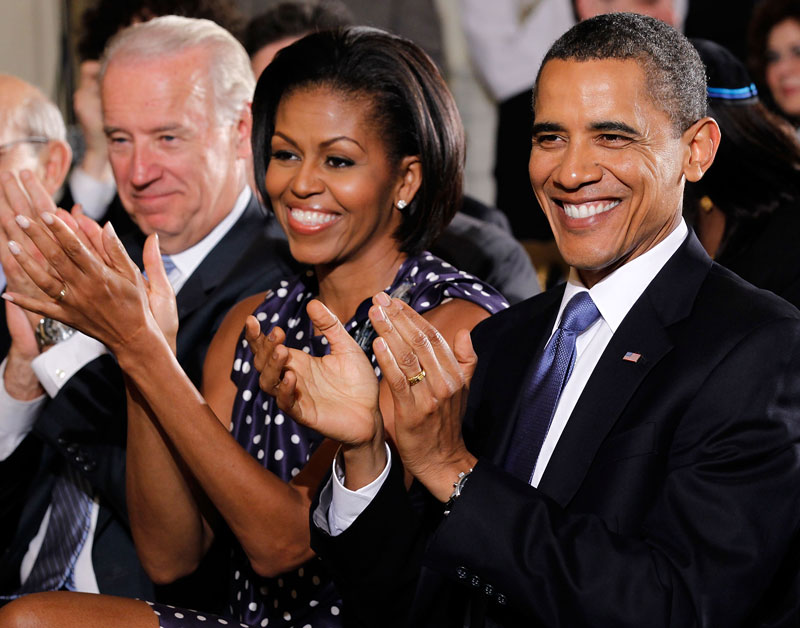 Here's an image from earlier in the day: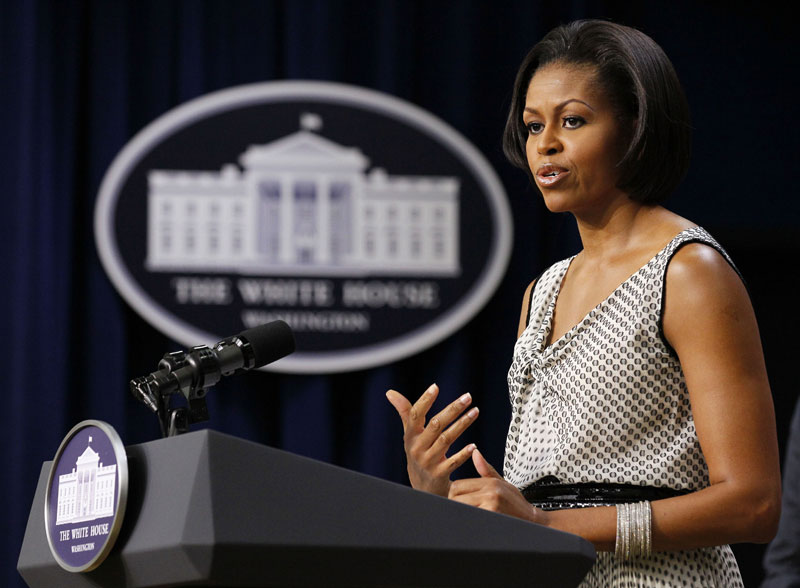 What do you think?