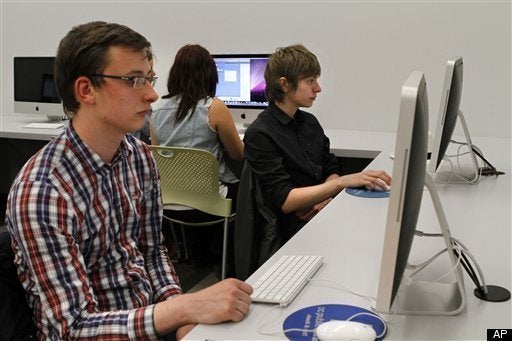 When the going gets tough, the tough turn to the internet.
At least that's what's happening on Sponsormydegree.com, a Denver-based microlending site for debt-ridden students.
The site's mission -- to connect "students who need money for college with caring individuals and companies who would like to sponsor their educations" -- depends on the good of humanity to help those who cannot repay their loans. It calls its form of microlending "micro-sponsorship."
Students are able to upload photos of themselves and give donors a snapshot of who they are: a police officer and family man who wants to go back for a second degree; an opera singer whose teacher said he sounds like a young Pavarotti; and a business student who wants a second shot after flunking out and disappointing his grandma.

Mohr said the site needs the support of corporate sponsors, which has been tough amid the recession.
The service is free; users do not have to be current college students to use it. But its efficacy remains to be seen. University of Colorado graduate Heather Coleman had accrued $18,000 in debt when she signed up for the site, so far, she has made back $8, the Camera reports.
What do you think of this service? Leave a comment with your opinion.