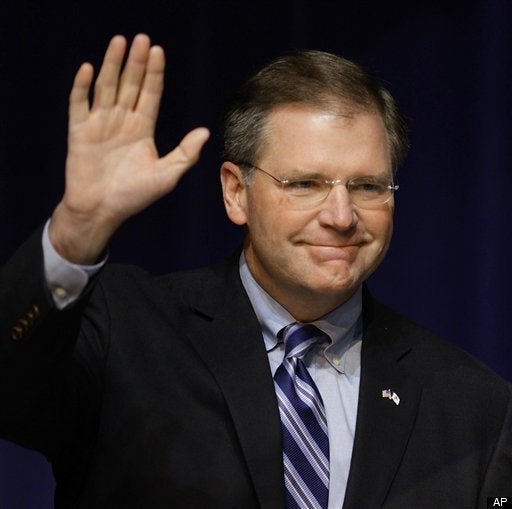 Speaking at a VFW convention last week, Brady said the state should lower its minimum wage to match the minimum set by the federal government.
"I disagree with trying to elevate the minimum wage above the federal level," Brady said. "The federal level is a competitive level, competing with neighboring states. We are losing jobs because private sector business investments (are) going to other states."
The statement was immediately pounced on by Brady's Democratic rival--Gov. Pat Quinn.
"I don't think it's fair at all that someone who is working 40 hours a week doing very difficult jobs, getting paid a very modest minimum wage should have to live in poverty," Quinn said, according to CBS Chicago.
On Thursday, the minimum wage in Illinois will go from $8 an hour to $8.25 an hour. The federal minimum wage is $7.25 per hour. During a Tuesday speech at the City Club, reporters asked Brady if this meant that some workers would be forced to take a $1 pay cut if he gets elected.
"It's the unemployed I'm most worried about," Mr. Brady initially answered, suggesting that Illinois won't get many new jobs until costs are competitive with those in surrounding states.

But, pressed further, he suggested that the state minimum be frozen until the federal rate rises to Illinois' level.
He changed his stance further when speaking to CBS Chicago.
"We should allow the federal minimum wage to catch up to the Illinois minimum wage," Brady said. "That's my statement."
The change of heart could have been due to the public's response to his plan. From CBS:
When asked if the minimum wage should be lowered, Peter Cariola of Glen Ellyn said, "I think that's crazy, especially in today's market."

"If they rolled it back any further, you'll see more poverty, higher crime because people cannot afford to live," said Darlene Lewis of South Holland.