UK's Advertising Standards Authority (ASA) has banned a series of Diesel's "Be Stupid" ads from being used as billboards or posters, the Daily Mail reports. The ASA said the racy ads were indecent, could be seen by children and might encourage bad behavior. But Diesel said that the ads weren't offensive and "did not contain any provocative nudity beyond the usual amounts shown in many swimwear, sportswear or lingerie ads."
The campaign, put together by Anomaly, has been highly controversial from the get-go, being called, well, stupid. We don't think it's been banned here, at least, not yet. But it was also awarded the Grand Prix Lion in the outdoor category at the recent Cannes Lions International Advertising Festival.
Take a look at the newly banned images and tell us what you think: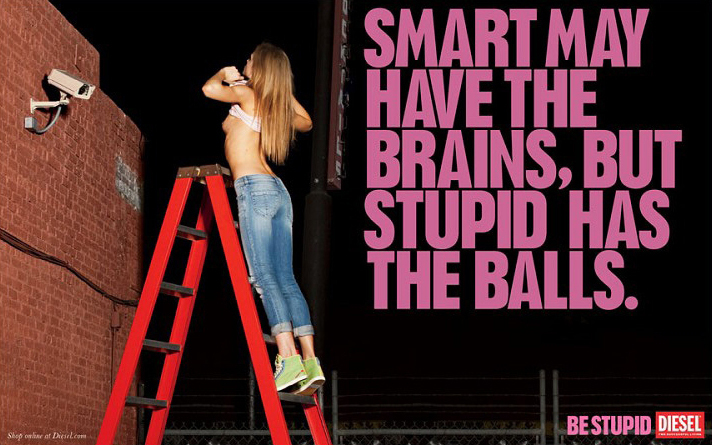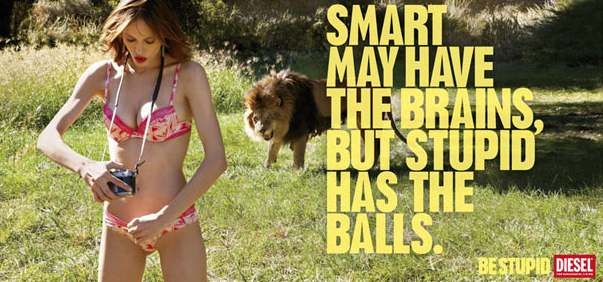 What do you think?