Glenn Beck channeled Lindsay Lohan Thursday.
On his Fox News show, Beck devoted over 17 minutes to a segment about the liberal media ignoring stories he deemed critical. Midway through that segment, he took a page out of Lohan's book by sending MSNBC a message written on his fingernails.
Earlier this week, Lohan was seen sporting "F**k U" on her nails during the court hearing at which she was sentenced to 90 days in jail.
Beck's message for MSNBC? "NO RATINGS."
STILLS: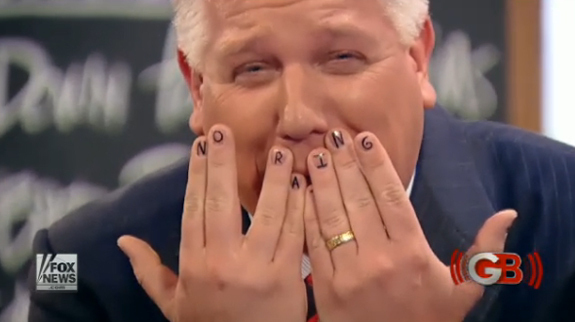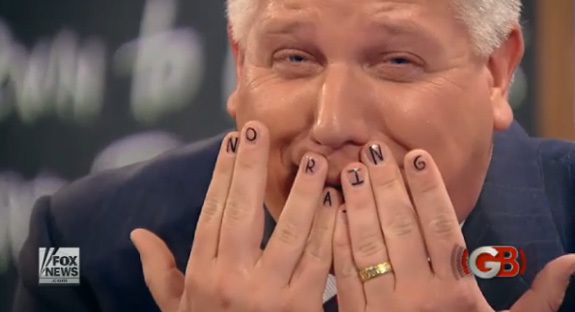 "Of course, then again we did have the Lindsay Lohan crying in courtroom scene," Beck said. "Did you hear she wrote something on her fingernails? I saw it on MSNBC."
Then, faking tears, Beck said, "Hey MSNBC... 'I wonder why I don't I don't have any ratings'... maybe because you're not covering anything that anybody wants to watch! Maybe because you're talking about Lindsay Lohan and she doesn't affect anyone's life!"
WATCH (via NYMag):

FULL SEGMENT: