Women's Wear Daily turns 100 today and for the occasion, we'd like to take a look back at the fashion bible's very first issue, from July 13, 1910. What were some of the big stories?
Talk Of A Craze For Black In Paris: The black Ascot trend traveled overseas (by boat) to France.
The Coming Fashion In Hats: Milliners shall not be shunned for for using white ribbon.
Indications Of Changes In Skirt Fashions: According to "The Gentlewoman," the lengths will evolve elegantly, rather than radically.
Mass Meeting Of Manufacturers Today: Members of ye olde Cloak, Suit and Skirt Manufacturers' Protective Association and the Associated Manufacturers off Ladies' and Misses' Garments got together in NYC.
Check out the front page: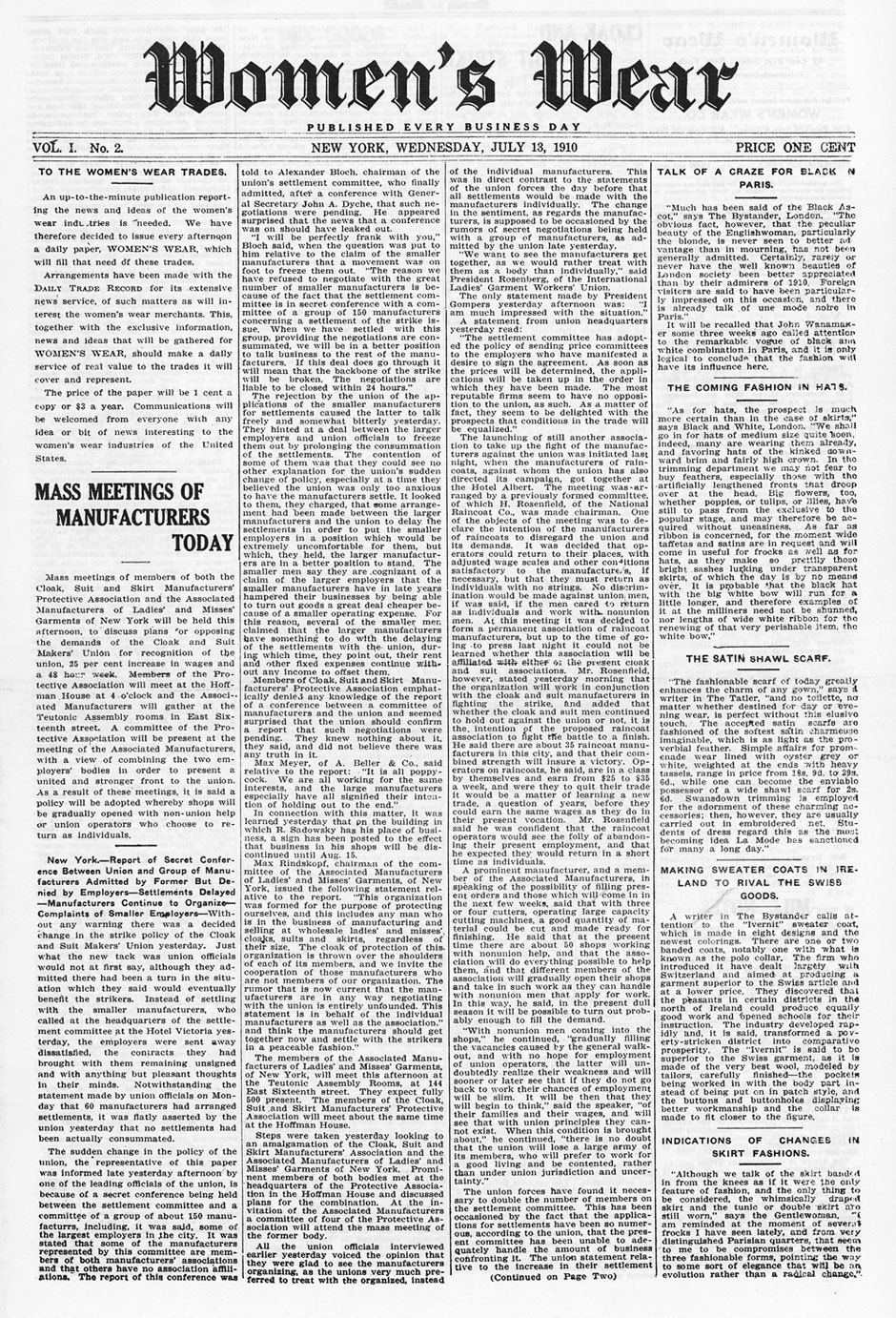 For more WWD covers from 1910 to 1994, head over to WWD.com.