Update: The Cut directs us to video proof. Check out behind-the-scenes footage from the photoshoot in question. Here's a still so you can compare the pre-photoshopped version to the final image.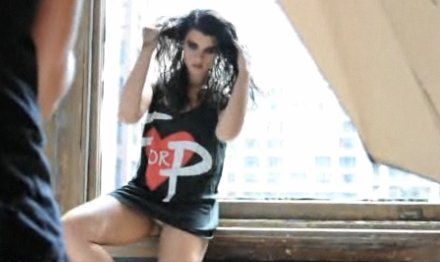 ---
Crystal Renn is speaking out about the recently-released, super-skinny photos of her that have been circulating online, saying that they were retouched.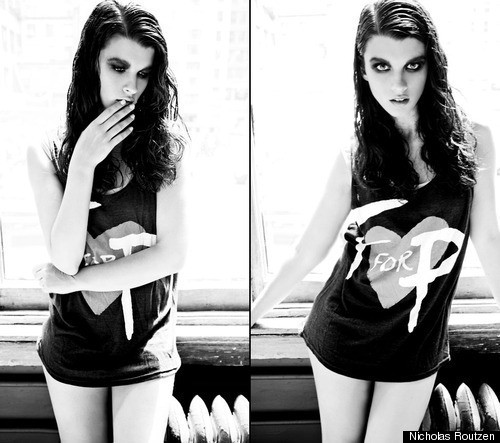 Renn spoke with Glamour and revealed that she was shocked when she viewed the photos:
When I saw the pictures, I think I was silent for a good five minutes, staring with my mouth open. I don't know what was done to those photos or who did it, but they look retouched to me. And listen, everybody retouches, but don't make me into something I'm not.
Glamour contacted the photographer who took the pictures, Nicholas Routzen, who explained that they were "taken from a higher angle with a wider lens[....]I shaped her...I did nothing that I wouldn't do to anyone. I'm paid to make women look beautiful."
Here's Renn in March: