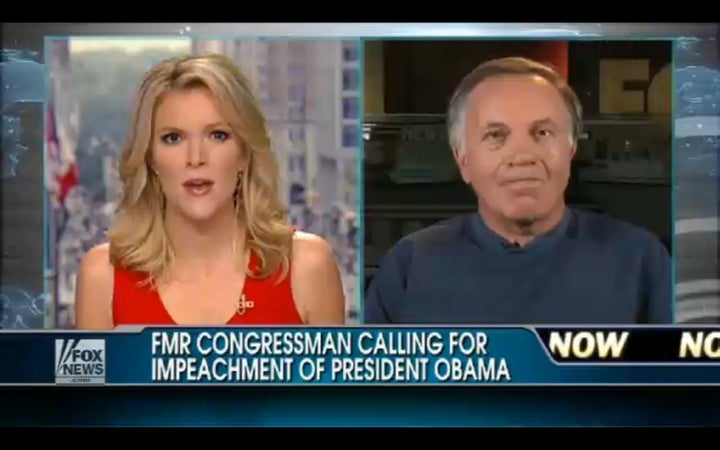 On Friday, Kelly pushed back against former GOP congressman Tom Tancredo — who Monday announced his bid for Colorado Governor — over Tancredo's declaration that President Obama should be impeached.
"Alright congressman, that's ridiculous," Kelly said in response to Tancredo's claim that Obama "is a more serious threat to America than al Qaeda."
"It's tough to take you seriously," she continued. "How is that helpful? How does that raise the level of debate?"
Liberal group MediaMatters described the segment as a "frank and serious discussion...concerning [Tancredo's] lunatic Washington Times op-ed" and said, "to her credit, Kelly pushed back pretty hard."
TalkingPointsMemo also noted that Kelly pushed back hard against Tancredo.