We asked you to participate in the conversation about finding power in crisis, by sharing YOUR 'Breakthrough' experience and asked YOU to VOTE on which stories you found the most inspiring! Our winner for the week is: Robin Von Ohlsen!
Here is Robin's story:
"My husband Carl suffered a massive stroke in June 2005, four months after we got married. Here was a young man, ambitious, athletic, a loving father (and husband), active in his church and with a new bride, Robin, looking forward to the best years of our lives.
Then crisis ... a massive stroke left Carl in a wheelchair unable to move his right side, read or write. Many thought I would not take on the enormous responsibility of caring for my husband. But "crisis" made me the woman I am today!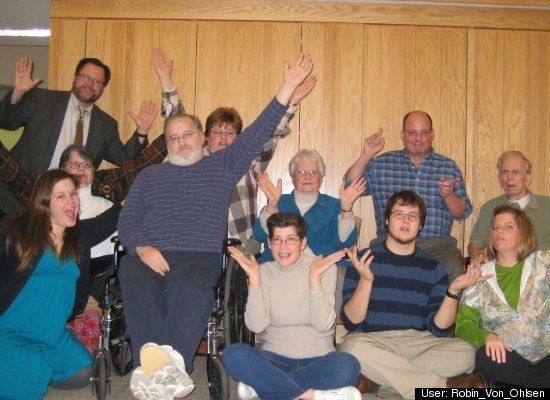 I prayed to God to give me strength. My oldest son was in Iraq at the time, and my thoughts often led to him during times of sitting by the ICU.
How could my life take just a devastating turn in just a few short moments. I picked up my bootstraps, promised Carl (and his friends and family) that we would get through this. I learned that "patience" is a virtue and "laughter" is the best medicine. Carl came home and our relationship bloomed faster and stronger than any newly married couple I've ever known. My youngest son who lives with us, went through some very hard times while I was dedicating my time to Carl -- yet, this crisis taught him to care and "lift up" others -- now he is truly a great man. Pat is home from Iraq, bruised and battered, but thankful to have served his country and truly appreciates the little things in life.
We have endured many hospital stays, Carl losing his job due to complete disability, me, losing my job due to the economy, our loss of many friends (Disability shows you who truly is on your side) and yet, we've battled through together. Our doctors and family often admit that our relationship is one that each look up to -- for true happiness knows no crisis, only another mountain to climb. Through patience, persistence, love and family we still climb each and every mountain put in front of us...eager to see what's behind it.
Thank you Tony and Arianna for recognizing these needs in others.