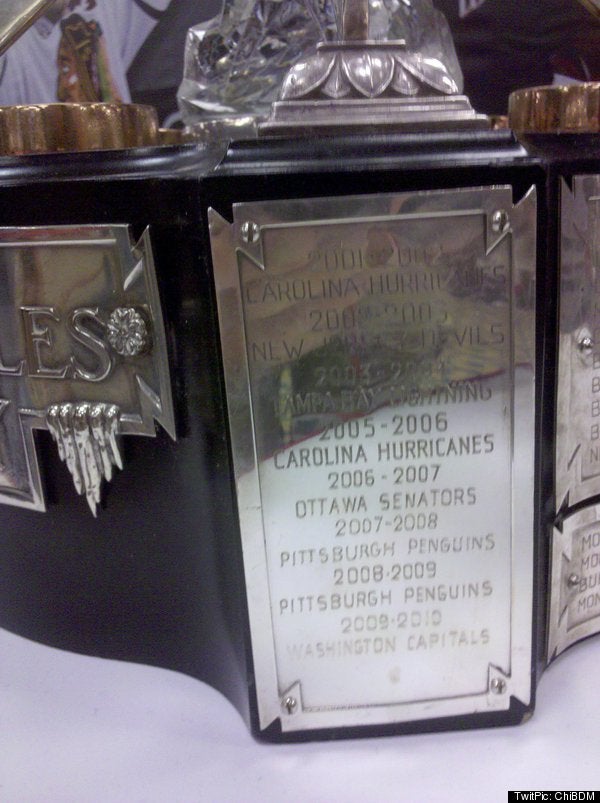 The Chicago Blackhawks beat the Philadelphia Flyers in the 2010 Stanley Cup Finals back in June, but according to one prominent trophy, it was the Washington Capitals who represented the Eastern Conference during the championship series.
Brendan Millhouser, a Blackhawks fan, attended the team's annual fan convention on July 31. Millhouser noticed a mistake in the Prince of Wales trophy, a piece of hardware awarded to the Eastern Conference champions each season.
A Hockey Hall of Fame spokesman told CSNPhilly.com on Monday that "the Prince of Wales Trophy hasn't been engraved yet. I can guarantee you those photos are doctored."
However, Kelly Masse of the HOckey Hall of Fame told Puck Daddy on Wednesday that Millhouser's photo was not a fabrication. "What happened was that it was incorrectly engraved, and the Hall of Fame people with the trophy realized it in Chicago. When they got back from Chicago, they got it properly engraved." Scroll down to see a picture.