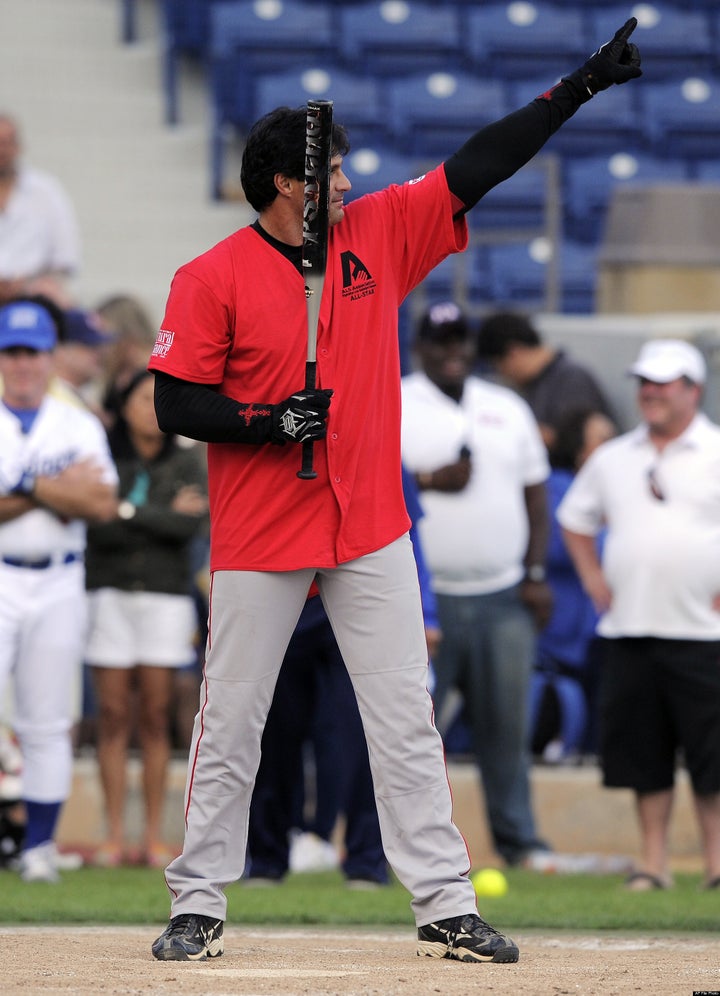 Although Canseco did not start, he pinch-hit in the sixth inning and smacked the third pitch of the at-bat to left-center field.
"My first step was getting back into the game, in whatever way, shape and form," said the 46-year-old. "I don't know how I'll perform physically, since I'm 46 and haven't played at this level in a long time. We'll see what happens."
The Broncos went on to beat the Rio Grande Valley WhiteWings, 16-8.
But it's not all good news for the former slugger. Canseco was just evicted from his home in Los Angeles that he has been renting since last year, according to TMZ. Scroll down to watch Canseco's blast.