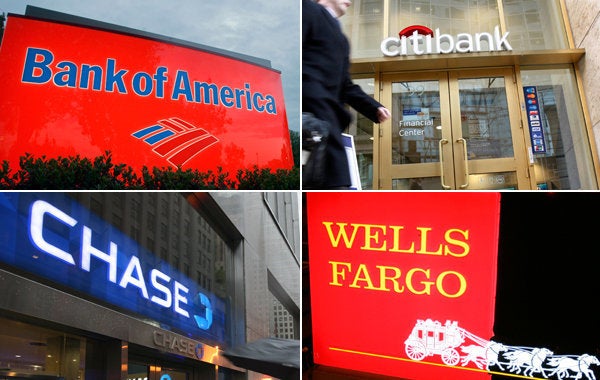 America's "Too Big To Fail" banking institutions threaten the viability of community banks, a top Federal Reserve official said Monday.
In prepared remarks in front of the House Subcommittee on Oversight and Investigations, Thomas Hoenig, the president of of the Kansas City Fed, bemoaned the "competitive disadvantage" that large banks enjoy and called community banks "essential" to local and regional economies.
Community banks, generally defined as having less than $10 billion in assets, account for all but 83 banks in the U.S, he said. Large banks, however, had the privilege of higher levels of risk and more explicit government backstops. Here's Hoenig:
Because the market perceived the largest banks as being too big to fail, they have had the advantage of running their business with a much greater level of leverage and a consistently lower cost of capital and debt. The advantage of their too-big-to-fail status was highlighted during the crisis, when the FDIC allowed unlimited insurance on non-interest-bearing checking accounts out of concern that businesses would move their deposits from the smaller to the largest banks.
Hoenig, who's been vocal critic of the Fed's low interest rate policy, added that "the community bank business model has held up well when compared with the megabank model that had to be propped up with taxpayer funding." In contrast to large banks, community banks have a larger "vested interest" in local economies, he said. Here's more from Hoenig:
It is said that a community with a local bank can better control its destiny. Local deposits provide funds for local loans. Community banks are often locally owned and managed - through several generations of family ownership. This vested interest in the success of their local communities is a powerful incentive to support local initiatives. It is the very "skin in the game" incentive that regulators are trying to reintroduce into the largest banks. It's the small community's version of "risking your own funds" that worked so well in the original investment banking model, and kept partners from making risky mistakes that would result in personal bankruptcy back then, and government intervention more recently.
Community banks, it turns out, are actually doing a better job lending, Hoenig said:

Data show that community banks have done a better job serving their local loan needs over the past year. Community banks, as a whole, increased their total loans by about 2 percent as compared to a 6 percent decline for larger banks. In addition, community banks have had either stronger loan growth or smaller declines across major loan categories. Business lending in particular stands out, with community bank loans dropping only 3 percent as compared with a 21 percent decline for larger banks.
READ Hoenig's full prepared remarks: