Former First Daughter Barbara Bush posed for V magazine's High Society spread in its "New York" issue, dressed in an ensemble quite different from those she donned during her White House days. She said of the get-up: "One of my Texas friends, her mom literally wears this look every day. Her style has stayed the same since the '70s--a silk button-down shirt and bell-bottom pants. She is quite chic, although I didn't much notice until I got older."
Take a look and tell us what you think.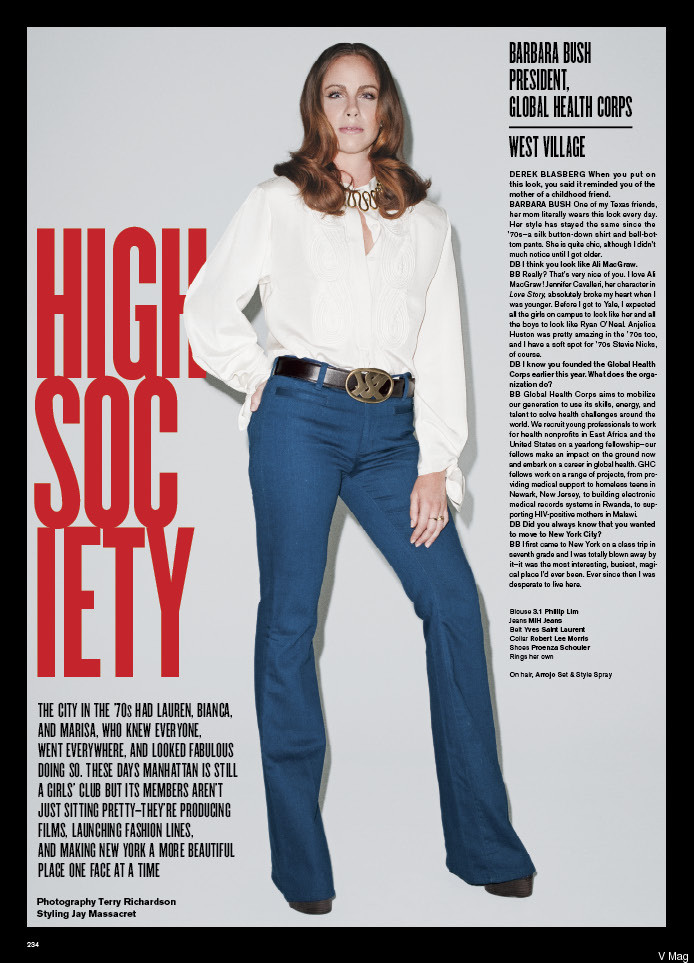 Photo by Terry Richardson.