Update: Vogue UK has posted a gallery of Day's most iconic images and covers. Click here to view it (some images NSFW).
Previously: Photographer Corinne Day passed away on Friday at the age of 45 due to a brain tumor, the Guardian UK reports. (Editor's note: while the Guardian UK reports Day was 48, her website says she was born in 1965.) She is widely credited with discovering Kate Moss and shooting the July 1990 Face cover featuring the then-16-year-old Moss. At the time, Day refused to retouch the images, remarking as a former model she hated being made "into someone I wasn't. I wanted to go in the opposite direction."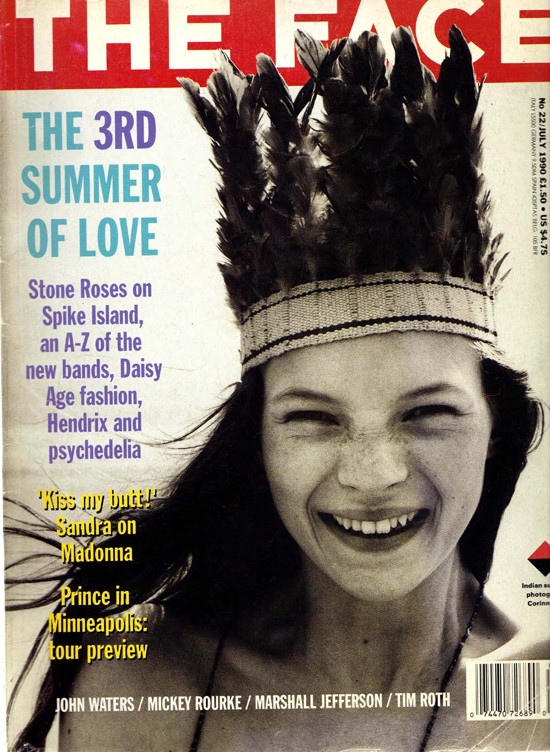 According to Grazia:
For three years the photographer and her model muse were inseparable; even living together in Day's Soho flat. Previously specialising in reportage photography, Day would endlessly shoot Moss, and her habit of documenting every candid, intimate or mundane moment undoubtedly contributed to the young model becoming so relaxed on camera - and in her distinctive, girl-next-door looks.
StyleList UK writes that Day was "a regular contributor to British, Japanese and Italian Vogue":

In 2000, she published Diary, a controversial book of photographs that chronicled the lives of her friends through the trials and tribulations of youth, including drug addiction, through to early adulthood. Her work has also been exhibited in a number of galleries, including the Victoria & Albert Museum, Tate Modern, Saatchi Gallery, The Design Museum, Photographers Gallery, and Gimpel Fils London.
Day grew up in Ichenham, West London and was raised by her "nan." Before getting into photography, she posed for cameras in the US, Australia and Japan. She is survived by her partner Mark Szaszy. A funeral will reportedly be held on Friday, September 3 in Buckinghamshire.