As Mashable reports, YouTube has just unveiled an interactive gallery for its "Life in a Day" project, which aimed to produce an "experimental documentary" made up of user-generated video shot by people all over the world on a single day in July.
The "Life in a Day" gallery offers several different viewing modes--you can see the videos as a matrix, heat map, geo-tagged onto a globe, and more. One option (the "sphere" setting) presents the videos arranged on a "globe" that users can spin, move, and sort.
This "sphere" of videos should look familiar to anyone who has ever used ABC News' iPad app, which features a 3-D "news globe" made up of squares of video.
See the two video "globes" side-by-side below. Does it look like YouTube might have copied ABC News? Tell us what you think in the comments section.
YOUTUBE'S SPHERE: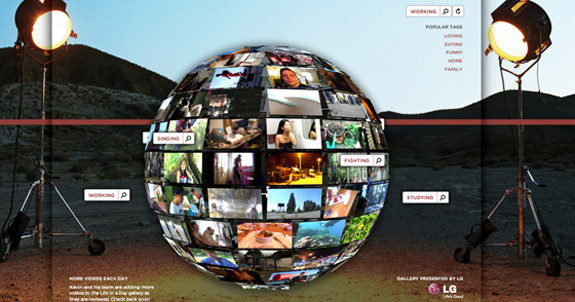 ABC NEWS' GLOBE: