Kate Gosselin, 35, is on the cover of the new People magazine in a white bikini, trumpeting her figure. The TV mom says she's 'the most fit I've ever been' thanks to running.
'I've worked really hard!" she tells the magazine in the excerpt posted online. 'Haven't I earned the right, at this point, to look good?'
She famously received a free tummy tuck on television, as seen in the video below, because of the tremendous amount of extra skin her sextuplet pregnancy left her with (scroll for photos). Almost as famous but never confirmed by Kate is a 2009 breast augmentation.
Kate is currently vacationing without her kids but with her bodyguard in Mexico.
Watch The Gosselin Tummy Tuck Webisode:
A still: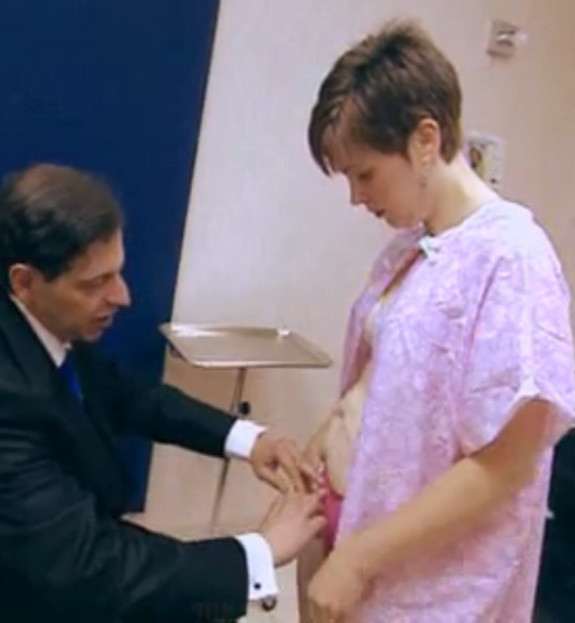 When pregnant: