Dell unveiled a 7-inch Android tablet at an Oracle conference Wednesday in San Francisco.
The new tablet follows hot on the heels of Dell's Streak, a 5-inch smartphone-meets-tablet that also runs Google's Android operating system and can be used to make phone calls.
Details on Dell's new tablet are slim. The Wall Street Journal reports,
The seven-inch tablet will run Google Inc.'s Android smartphone operating system, Chief Executive Michael Dell told an audience at an Oracle Corp. conference in San Francisco. He didn't provide other technical details or its expected release date.
See a picture of the new 7-inch tablet in the photo below, then check out our guide to 13 tablets to try instead of the iPad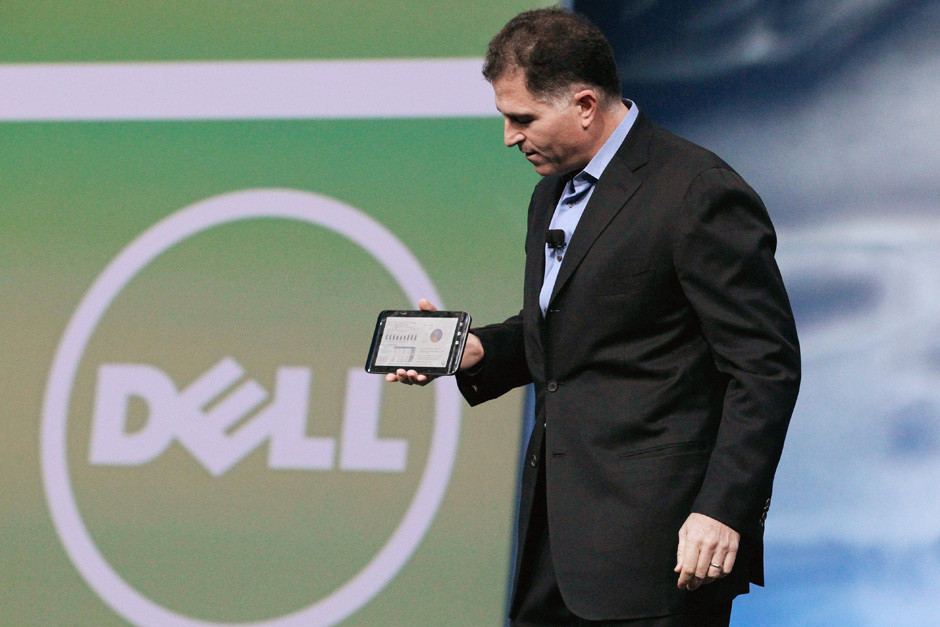 Getty: Dell CEO Michael Dell holds the new Dell seven inch touch screen tablet as he delivers a keynote address during the 2010 Oracle Open World conference on September 22, 2010 in San Francisco, California.