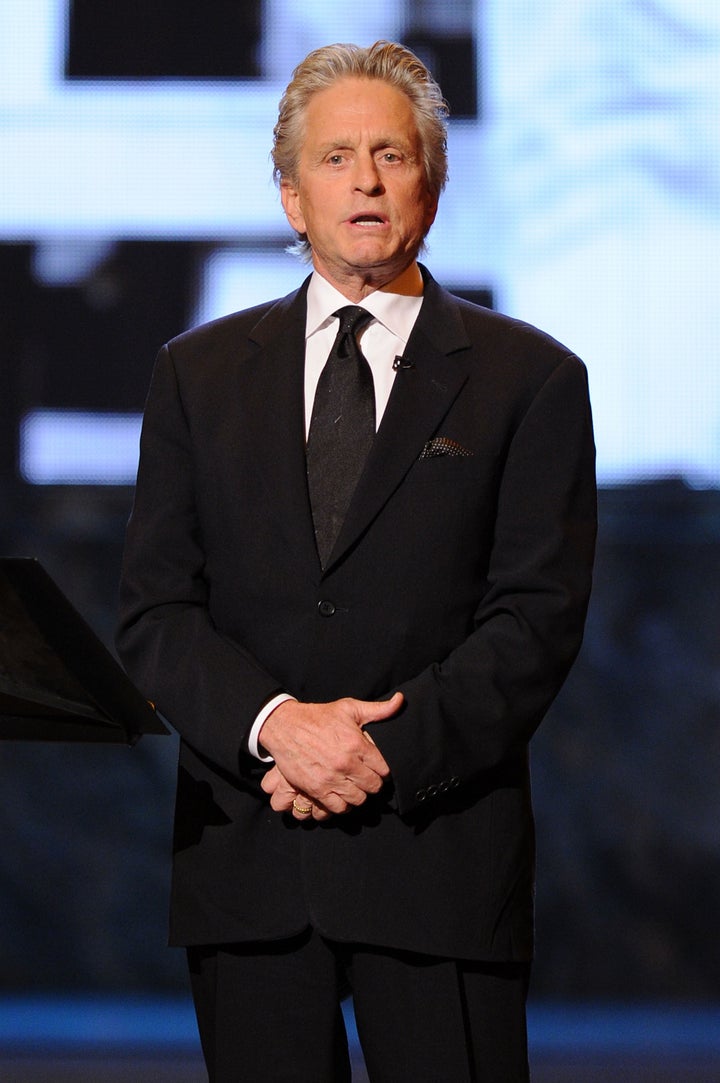 Michael Douglas has had a stressful year, and he believes that contributed to his developing throat cancer.
Michael says: "This type of cancer can be brought on by alcohol and tobacco abuse and by a certain type of sexually transmitted reason, but I look at it as stress. I've had a pretty stressful year on a number of fronts, some of which were public and some of which weren't.

"I've always worked hard and played hard and I'm sure I'll be cleaning up my act in the future. But I'm still looking forward to a good glass of wine when I get my taste buds back."
In April Douglas' son Cameron was sentenced to five years in prison for trafficking meth.