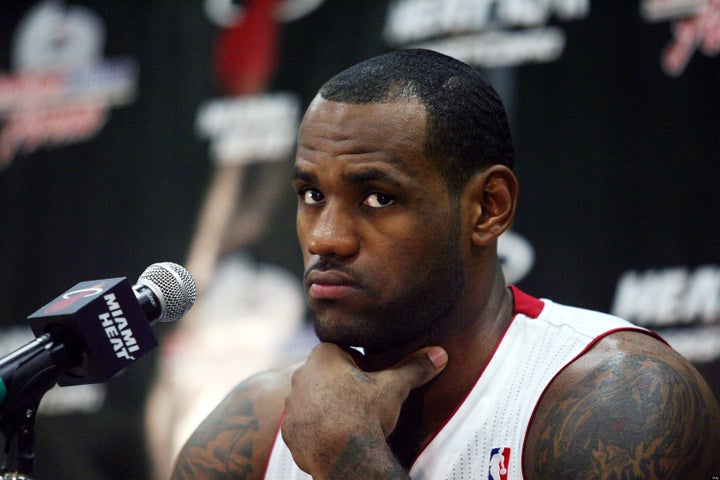 CNN correspondent Soledad O'Brien mentioned that James's brand and name were "tarnished" because of his decision to leave the Cleveland Cavaliers in such a public fashion and asked if race played a role in the backlash.
"I think so at times," James replied. "It's always, you know, a race factor."
Maverick Carter, a 28-year-old who is one of James's closest advisers, said race "definitely played a role in some of the stuff coming out of the media, things that were written for sure."
According to James's recent Q scores, a measurement of popularity, his positive Q rating among African Americans dropped from 52 percent in January to 39 percent in September. His negative Q rating increased from 14 percent to 15 percent. Some believe race plays a role in these ratings.
Throughout the summer after James joined his friends Dwyane Wade and Chris Bosh in Miami, he received an enormous amount of criticism from past NBA stars, fans and his former employer, Cleveland Cavaliers owner Dan Gilbert.
Following "The Decision," Gilbert wrote an open letter to Cavaliers fans and called James "narcissistic." Gilbert also wrote that LeBron's departure from his hometown was a "cowardly betrayal."