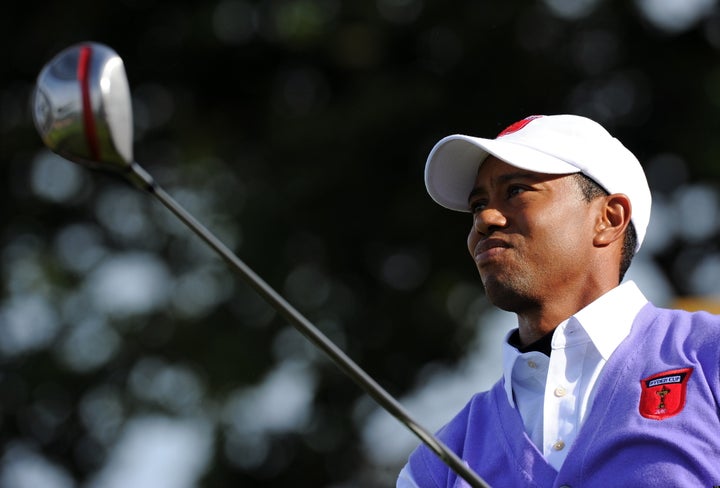 On Saturday during the Ryder Cup, Tiger Woods hit the ball directly at photographer Mark Pain of the Daily Mail, who fortunately took the photo before the ball hit his camera. Harry Smith of the "Early Show" interviewed Pain about the incredible photo that he captured.
On the 18th hole, Pain explained, Woods was set to make a short chip shot that was supposed to travel high into the air.
"With Tiger, 999 times out of 1,000 he would just chip that within two to three inches of the hole," Pain said. "When we're working with Tiger, we never have any problems getting that near to him because we know there's never going to be an issue."
Instead, the ball went to Woods' right and hit Pain's camera. The ball landed by the photographer's feet and Woods was speechless. Scroll down to watch the interview.