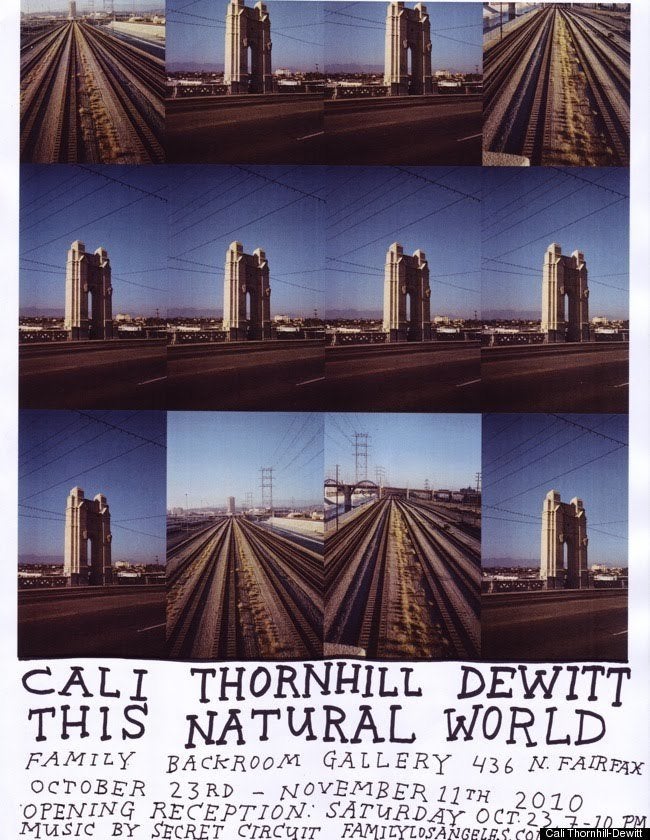 Who: Art enthusiasts and Los Angeles residents looking to see their city in a new way.
What: The Family Backroom Gallery presents the Opening Reception for "This Natural World," an exhibition of new artwork by Cali Thornhill-Dewitt, with music performed by Secret Circuit.
When: The Opening Reception is Saturday, October 23, 7-10pm. Exhibit runs through November 13, M-F 1-9pm, Weekends 12-9pm.
How: The reception and exhibit are open to the public.
Why: Dewitt describes "The Natural World" as a series of collages which serve as a "love letter to home." He takes images we see everyday and may not notice because they are so pervasive in our lives and forces a viewer to contemplate them from a different perspective. This is a great show for any Angeleno looking to find the beauty in the seemingly mundane world around us.