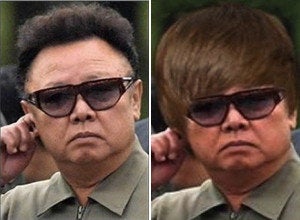 *Scroll down for screenshots.*
iBroomCloset's BieberHair application instantly tops any photograph with Justin Bieber's famous coif. Now you can see what anyone looks like with pop idol hair.
Available for Apple iOS and Android devices, this 99-cent app also sends your Bieber-ed photos to Twitter and Facebook.
View screenshots of the BieberHair app (below), then view our slideshow of the most outrageous banned apps (here).
LOOK: