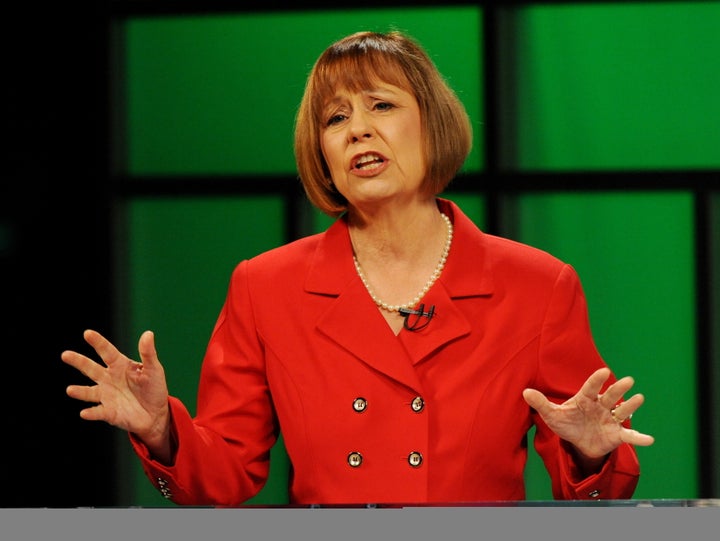 After having spent more than $40,000 every two weeks for two months on staff salaries, Nevada Republican Senate candidate Sharron Angle appears to have abruptly stopped paying the majority of her aides, a review of a recent campaign filing shows.
According to the pre-general Federal Election Commission report filed in mid-October, Angle spent just $5,250 on salaries during the first two weeks of the month; this despite having roughly 34 staffers on the payrolls. The discrepancy was first noticed by Politico, which reported that Angle paid just $2,000 in salaries (for one staffer) on October 12 -- the latest filing.
An Angle staffer told the Huffington Post that the issue was likely due to a clerical error and that the officials responsible for reporting campaign expenditures are looking into the matter.
"Everyone has been paid in full," said aide Jarrod Agen. "I got my direct deposit on the 1st and the 15th as usual... I'm having the finance team just check it out."
Agen did, indeed, get paid. But if one were to trust only a strict reading of the filings, his was not a salary. According to the mid-October report, just four people received "salary" payments in early October. Two, including Agen, were given stipends. Another two were paid for financial consulting. The vast majority of money given to staffers was for "reimbursements." But even that total -- $14,587 -- would be insufficient to qualify as a wage.
According to a chart of Angle spending passed to the Huffington Post by a Democratic source, there have been previous ebbs and flows to Angle's salary payments. In her mid-July filing, she paid just shy of $40,000 in staff salary to 21 employees. The following two weeks, just $500 was spent on one person's salary. Two weeks after that, just $3,446 was spent on the salaries of three staffers.
But Angle's campaign was having a much harder time raising funds then. Just recently it announced that it was flush with cash, owing to a $14 million fundraising influx.
The possibility remains that it was, as Agen said, a simple filing error. And, if so, the FEC files will likely be updated. But the numbers still suggest what has been foreshadowed in other news reports; mainly that Angle has burned through the cash that her campaign has raised. It's not uncommon for aides to go without salary as an election nears. That, however, is usually a sign of a campaign in a bit of financial disarray. Top staffers to Rudy Giuliani, for instance, were asked to work without pay for the month of January as he streamlined resources to the Florida Republican presidential primary.
UPDATE: Agen emailed the Huffington Post later on Monday to say that "payroll did not get pulled down into the last FEC report. We are submitting an amendment on just the payroll. But everyone did get paid in full."
Reid's campaign, weighing in on the issue for the first time, responded with the following statement from spokesman Kelly Steele:
What other expenses is Sharron Angle hiding to bolster the perception of her cash on hand? Angle has lied pathologically throughout the campaign, so it's impossible to tell if her FEC reports are truthful or just decoys to be amended later.