Preparing to run a marathon can be incredibly tough on your body. Properly fueling the night before the race is key to feeling energized the following morning. According to Runner's World's Calorie Calculator, an average 145 pound woman burns 2878 calories and a 180 pound man expends around 3573 during the 26.2 mile race. Traditionally, runners "carbo-load" to maximize the storage of glycogen pre-race. New York City is packed with restaurants that can help you achieve carb-bliss and we've organized our favorites in the list below.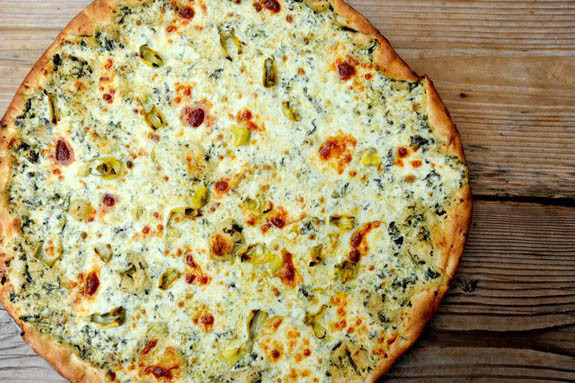 Best Places For Pizza
If proximity to the marathon HQ isn't crucial, run...er...jog to get a gooey, ultra-rich Artichoke slice at the recently opened Chelsea location of Artichoke Basille Pizzeria. Imagine the spinach artichoke dip you've had to run extra miles to burn off on a delightful New York style crispy pizza crust.
Located right in Midtown on 57th between Sixth and Seventh Avenues, Angelo's Pizza is a rare coal-fired pizza oven in the city. The Neapolitan pizza is not smothered in cheese, the sauce is sweet and the crust is appropriately crispy and chewy. Add on one of their massive salads and you've got just the right amount of fuel for the big day.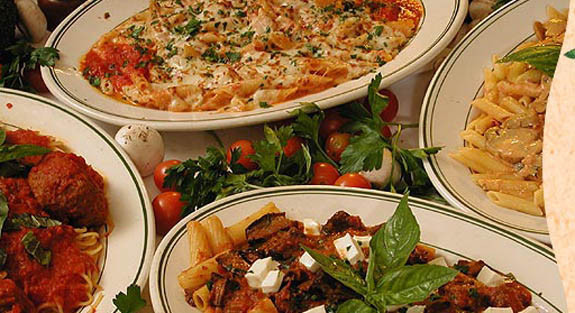 Best Places For Pasta
If money is no object and you want to treat yourself to seriously delicious pasta from one of the hippest new restaurants in NYC, check out Osteria Morini. Serious Eats has a great review of the place and we can only second the recommendation. Go for one of the traditional ragus like the "Salsiccia" made with "pork sausage della casa, pomodoro, gramignia pasta."
If you are looking for serious quantity over quality, we recommend Tony Di Napoli. The overflowing bowls of spaghetti and meatballs are meant to serve two to three people. Bring your running buddies and prepare for a feast.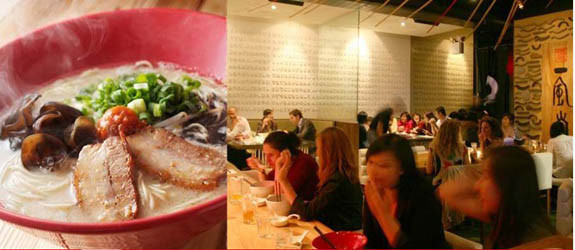 Best Places For Ramen
Go beyond the traditional pizza or pasta and eat a hearty bowl of noodles pre-race. Hide-chan Ramen in Midtown has richly seasoned ramen that is not smothered with toppings. Add some protein to your meal with the Hakata Ramen, a big bowl of noodles and braised pork in a steamy broth.
For a fun East Village atmosphere, Ippudo has delicious ramen with house-made noodles. We recommend the "Akamaru Modern" made with "original tonkotsu' soup noodles with "Ippudo's special sauce, pork belly chashu, cabage, kikurage, scallions, miso paste and fragrant garlic oil."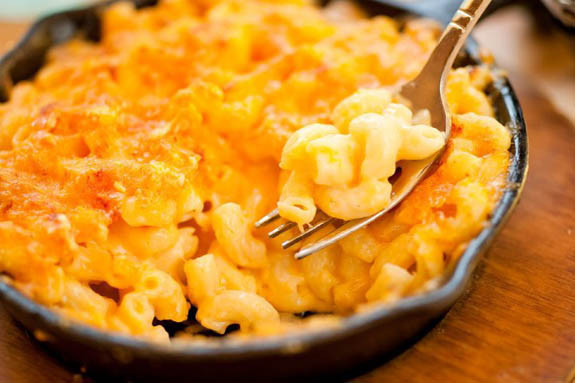 Best Places For Comfort Food
Sometimes all you want before a long run is food that warms the soul. The Chicken Pot Pie at Friend of a Farmer has a rich buttery crust and a traditional filling, just like Mom's.
Whether you're visiting the city or you're a native, S'mac is a fun place to satisfy Mac-n-Cheese cravings. If you can handle more than the "All-American," try the "Parisienne" made with creamy brie, roasted figs, roasted shiitake mushrooms & fresh rosemary. Those with special diets like gluten-free or vegan can also partake and create their own "Major Munch" with a wide selection of animal-free cheeses and veggie toppings.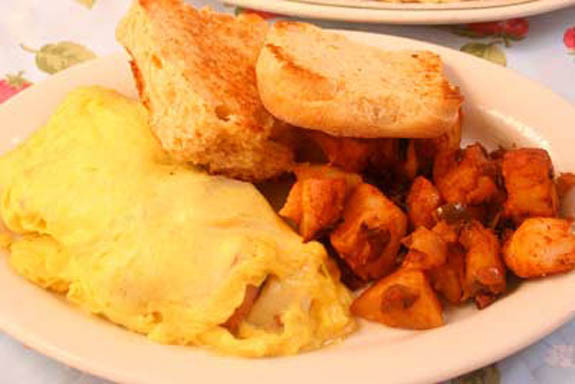 Best Places For "Breakfast For Dinner"
Flaky biscuits, thick-cut bacon and bursting blueberry pancakes are breakfast staples that can provide just as much "power" as their dinner rivals. Kitchenette serves "Breakfast For Dinner" every evening as well as a dinner menu packed with Southern favorites. Don't miss out on the biscuits smothered in butter and jelly, they're so good that you are guaranteed to be dreaming about them for 26.2 miles.