Tom Ford took over French Vogue's December/January issue, doing everything from the writing to the photography to posing, himself -- and this might just be the magazine we're most eager to pick up this holiday season. Our amis at the glossy sent us a sneak peak at what's inside. Cue Tom Ford in a headdress: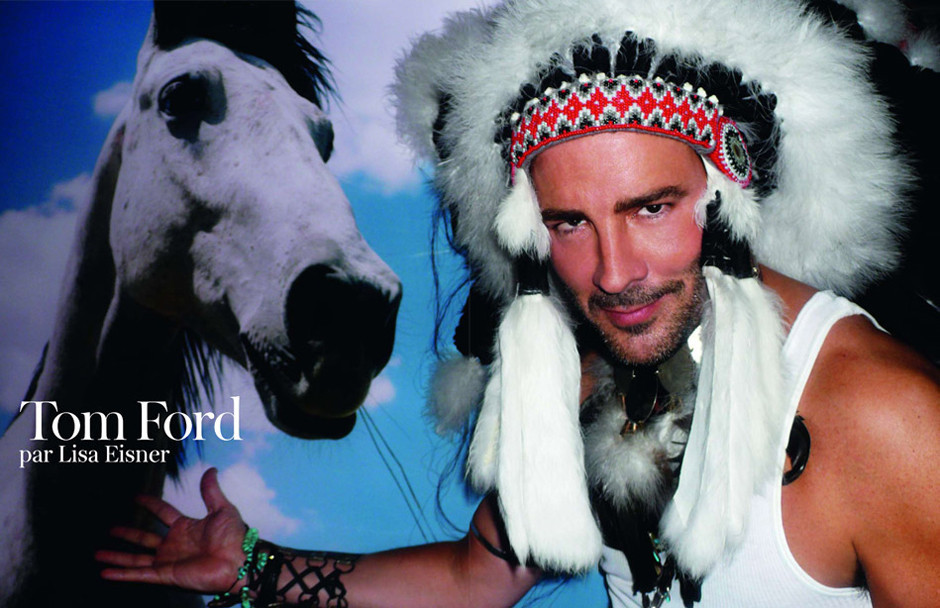 More photos of 15-year-old covergirl Daphne Groeneveld: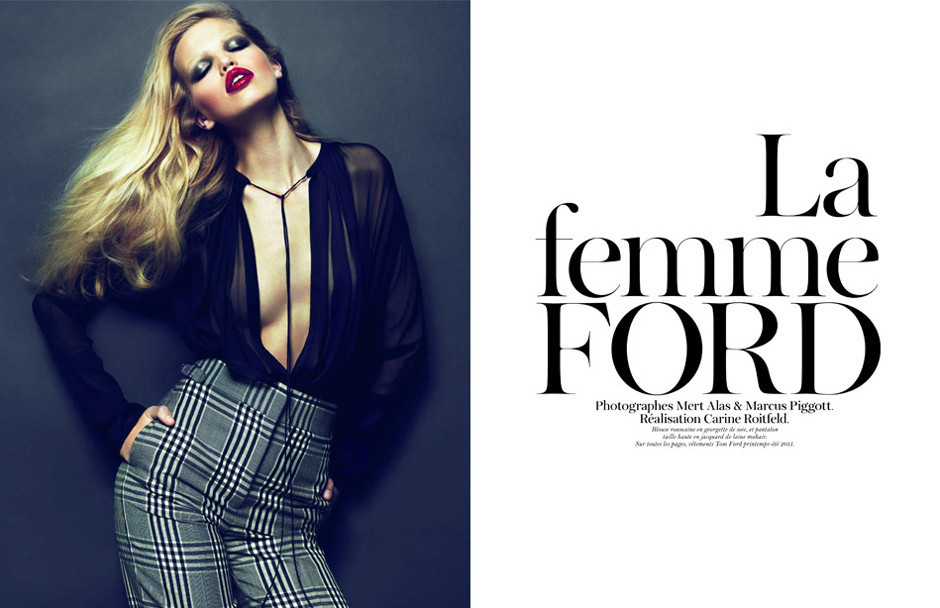 We're guessing this is the editorial about plastic surgery: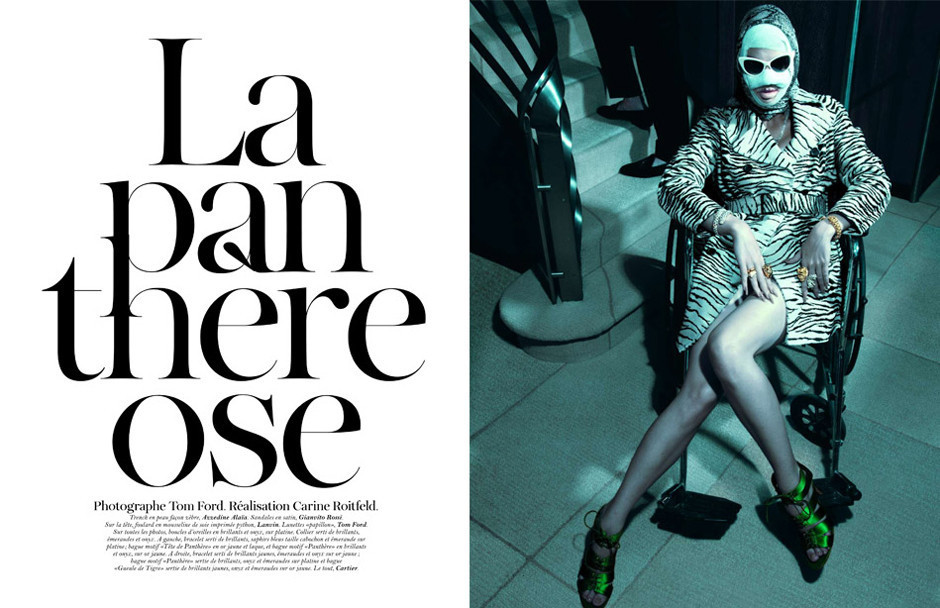 Wow: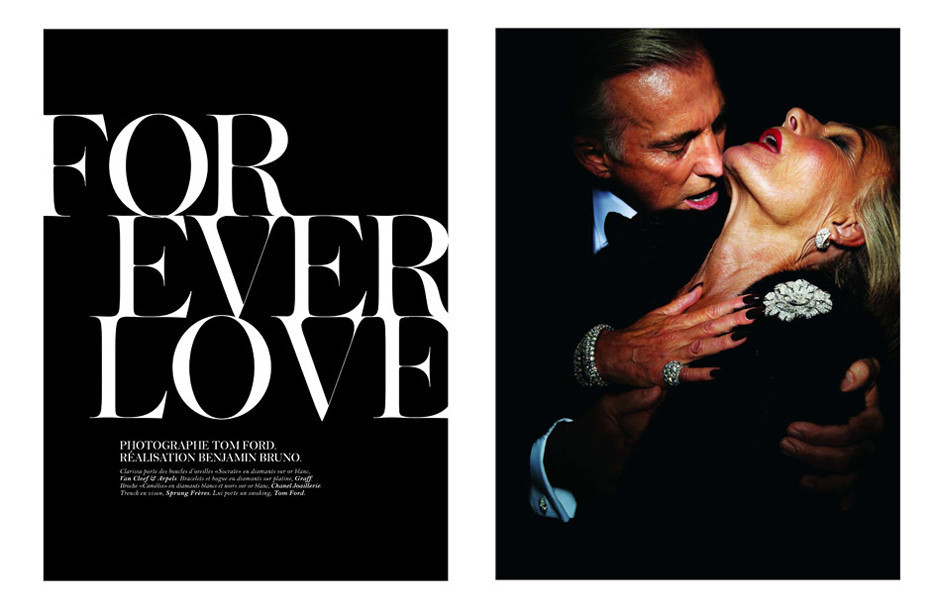 There's also pictures of Mr. Ford's Santa Fe ranch, children dripping in eyeshadow and expensive jewelry, and a spread by Terry Richardson (no comment on the title).
Tom Ford's French Vogue is slated to hit newsstands on November 30.