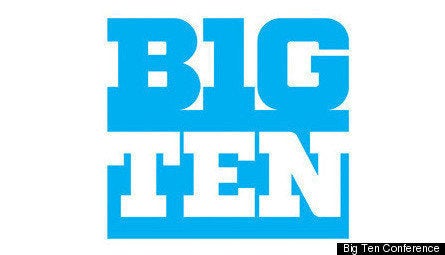 "The new Big Ten logo provides a contemporary identifying mark unifying 12 outstanding institutions," said Big Ten Commissioner James E. Delany. "It conveys some elements from the past while simultaneously introducing new features. We think the new logo is fun and has something for everyone."
The new divisions (a first for the Big 10), will split the conference in half as follows:
LEGENDS: Iowa, Michigan, Michigan State, Minnesota, Nebraska, Northwestern

LEADERS: Illinois, Indiana, Ohio State, Penn State, Purdue, Wisconsin
The Big 10 also announced the creation of 18 new trophies to honor student athletes, starting in 2011.
"These trophies will honor our legends and leaders for generations to come," said Delany. "The names on these trophies are fitting tributes to the hundreds of thousands of student-athletes and coaches whose hard work and dedication have contributed to the legacy of the Big Ten Conference over the past 115 years."