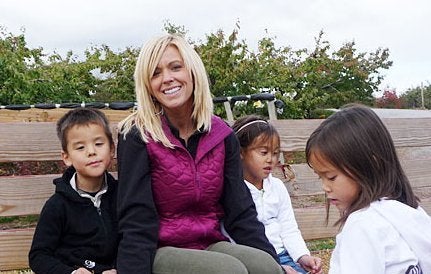 The reason? The two had been creating quite a disturbance in school, abusing both students and adults.
"Both Jon and Kate were sent a letter from the head of school explaining that despite their best efforts, staff had reached a point at which they had to request the children enroll in another program," Radar's source close to the school said.
The decision did not come quickly or easily, the site's source said, noting that the school had worked diligently to help the children improve their behavior.
"Both Alexis and Collin received three full weeks of intensive special treatment to focus their behavior," Radar quotes the source saying. "While the teacher was able to achieve some success, it became apparent to the school that the pair needed intensive assistance to help them with their social, emotional and academic needs."
Weeks following the initial expulsion reports, Kate Gosselin defiantly denied the rumors, saying that leaving the school was a mutual decision.
"The school would never use that word," she told People Magazine. "[Collin and Alexis] were not expelled. [The school] did not feel like they could meet their needs anymore, so it was decided they should leave, for now."
Perhaps familial problems are beginning to take their toll on the children. They spent a tumutuous two hours on set, "camping," on 'Sarah Palin's Alaska' before Kate broke down and pulled them off the show, and have been splitting time between parents. In fact, in an unlikely twist, once-reviled father Jon Gosselin may be providing a more stable environment for the kids, with a new, "regular guy" job in technology and a smaller, more private lifestyle.