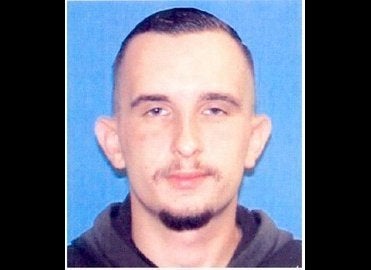 Cook County Judge Larry Axelrood put his disdain for the defendant before him in no uncertain terms in his Skokie, Illinois courtroom on Friday.
Wdziekonski was convicted two weeks ago of defiling 57 graves at a Jewish cemetery in the Chicago suburbs. He was a member of the National Socialist Movement, America's largest neo-Nazi hate group, and confessed to spray-painting swastikas and phrases like "Aryan Power" on the headstones in order to gain stature in that organization.
After today's sentencing hearing, Assistant State's Attorney Lauren Brown told the Chicago Sun-Times that the maximum seven-year term imposed on Wdziekonski was "exactly what he deserved."
He may be out of jail by next summer, though.
Wdziekonski was arrested in January 2008, so he's been in custody almost three years already. Illinois law mandates that he serve only half his prison term, meaning he would be released in mid-2011.
But having immigrated in 2004, the conviction could lead to Wdziekonski's deportation upon his release.