Amber Portwood's two-year-old daughter Leah has been seized by the state before, but now the 'Teen Mom' has a permanent image of her toddler.
Amber recently got a huge tattoo of Leah's face inked on her stomach, and Radaronline.com has details and a photo.
A source tells the website, "She got the tattoo as a way to show her commitment to Leah."
Star recently reported that Amber is pregnant with her second child, but Amber denies the rumors.
Read more about Amber's new tattoo at Radar.
PHOTOS: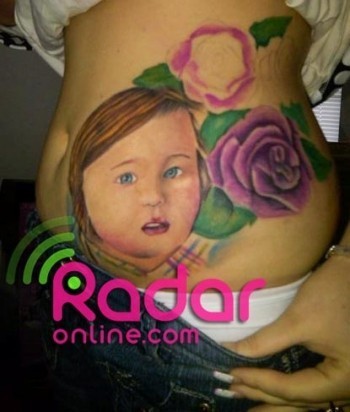 Here are some stills of Amber and Leah on 'Teen Mom':