For the past year, Food52.com readers have been voting in weekly showdowns of reader-submitted recipes on a given theme. The winning recipes of each week will end up in Food52's upcoming cookbook, along with bios of the people who submitted them (Food52 explains the process in simple detail here).
Food52 and its co-founders Amanda Hesser and Merrill Stubbs have invited HuffPost Food readers to vote on week 16's contest (of the second year, and the second book).
This week's showdown is for the best holiday breakfast recipes.
Check the finalists out below, and vote for your favorite here.
* * *
Heavenly Oatmeal-Molasses Rolls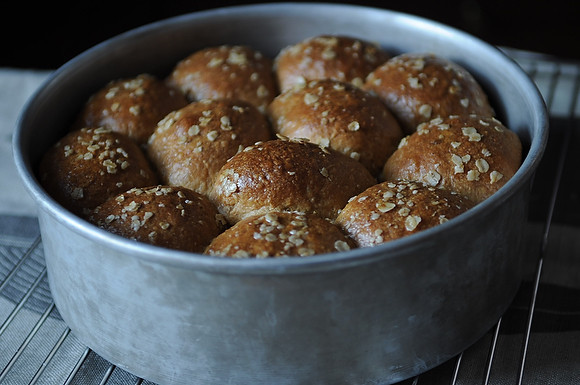 Photo: Sarah Shatz
Amanda and Merrill's notes on Heavenly Oatmeal-Molasses Rolls on Food52.com:
Monkeymom's supple, rich rolls have just a hint of sweetness to them -- they're chewy and tender and full of deep flavor from the molasses, but versatile enough to complement (rather than overwhelm) a variety of main dishes. We love the ease of the first refrigerator rise, and these are virtually guaranteed to come out looking beautiful, with their butter-slicked and oat-flecked tops. - A&M
View the Heavenly Oatmeal-Molasses Rolls recipe here.
* * *
Sour Cream Dinner Rolls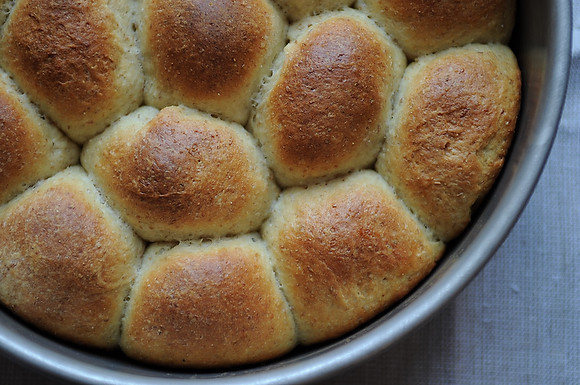 Photo: Sarah Shatz
Amanda and Merrill's notes on Sour Cream Dinner Rolls on Food52.com:
Accomplished bread baker AntoniaJames showcases her best practices with this recipe. We love the attention to detail in her instructions, as well as the option of a quick or slow rise. These rolls are complex and layered in flavor because they use a combination of several different starches, and they're enriched by the dairy fat from the sour cream and butter. We found that our dough needed some time outside the fridge to finish its first rise. - A&M
View the Sour Cream Dinner Rolls recipe here.