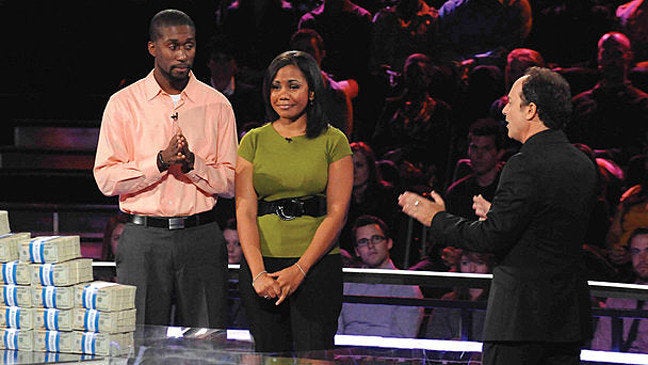 Kevin Pollak, who hosts "Million Dollar Money Drop" on Fox, told The Hollywood Reporter Monday that outrage over Gabe Okoye and Brittany Matyi's mistaken wrong answer is a "moot point."
Okoye and Mayti lost $800,000 when they said that the Post-It Note had been sold before the Sony Walkman. The show said they were wrong, but later said in a statement that the couple was in fact correct, blaming the mistake on a 3M research error and inviting the couple back for a second try.
Regardless, Pollak said, the firestorm over the mistake was irrelevant as the couple got subsequent questions wrong, losing the rest of their money.
"They never had a chance to win that money. Ever. No matter what," Pollak told The Hollywood Reporter. "They got the last question wrong. None of the clips show the last question."
"This story is a moot point," he added. They lost everything on the next question. It's a non-story."
Pollak also told THR that it was "all [he] could do not to Tweet, first and foremost they would have lost anyway."
The couple told the New York Times that they are not sure if they will accept the show's invitation back, adding that there was "no way to recreate" the situation they were in before the mistake.
WATCH: