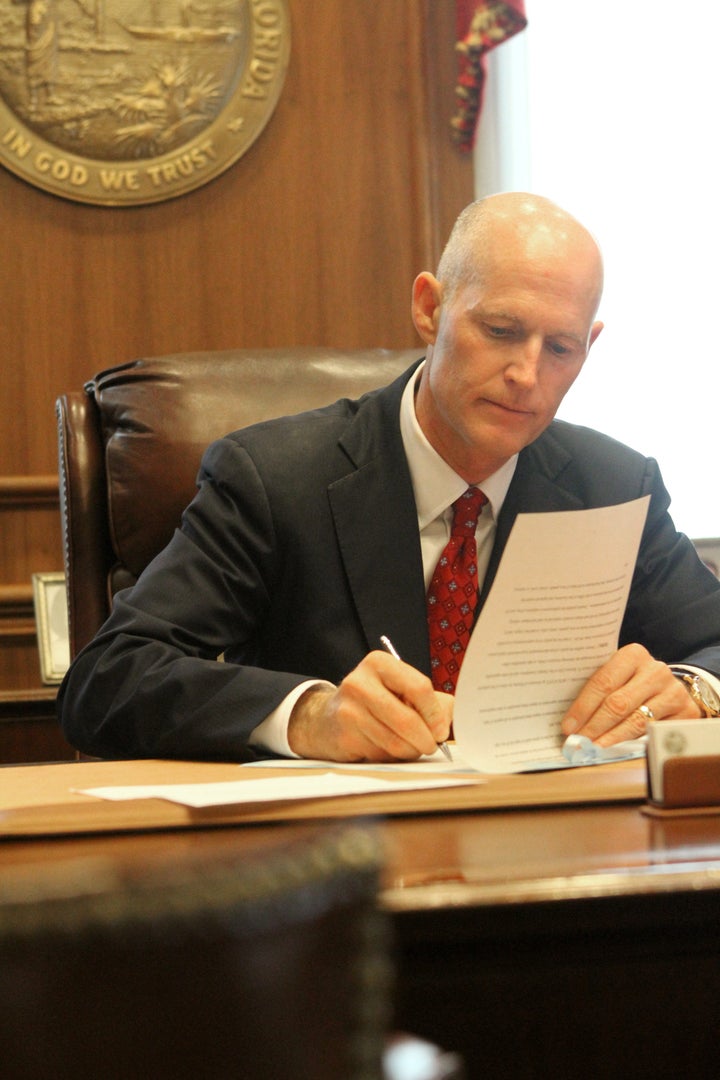 Newly-minted Florida Governor Rick Scott (R) this week signed a narrow non-discrimination executive order that neglects to extend protections based on sexual orientation and identity, handicaps, or marital status.
Gay rights activists, who had earlier lobbied Scott to go above and beyond the existing laws to broaden these assurances, quickly took aim at the scope of the statement.
"Governor Scott's limited view of diversity is very discouraging," said Rand Hoch, president of the Palm Beach County Human Rights Council. "Governor Scott did not even include all of the classifications listed in the Florida Civil Rights Act -- let alone sexual orientation and gender identity."
The order does not negate the existing Florida law, but acts as a statement of administration policy and intent. "It's a message to us that it's not going to be a gay friendly administration in Tallahassee," Hoch told me in a phone interview and suggested that Scott's order sets the state back decades. The Act was last amended in 1992 to prohibit discrimination against marital status -- a protection Scott did not include.
Scott, who has been bombarded for his questionable past as a CEO of a scandal-plagued hospital chain and his proposed agenda on issues such as unemployment and education, had made his opposition to gay rights somewhat of a recurring theme during his campaign.
He infamously took a shot at GOP primary opponent Bill McCollum for his ties to supposedly "'pro-homosexual rights" presidential candidate Rudy Giuliani and favored the continuation of a Florida law that prohibited gay couples from adopting children, a statute that has since been stricken down.
The St. Petersburg Times reports on a specific question from a gubernatorial debate between Scott and then-Democratic candidate Alex Sink:
"What I believe is marriage is between a man and a woman. ... I believe that children are raised in a more healthy environment if they are raised by a married couple," said Scott when asked in Wednesday's debate whether he thought homosexuality is immoral.