A map of snowfall in the United States is revealing right now: 49 states have snow on the ground and only one does not.
From the southern snow storm heading north, which is affecting air travel, to the storm in New York City, and flurries out west, there's plenty of white stuff going around.
The lone state without a flake? It's the Sunshine State...Florida. Locals are celebrating the fact, though interestingly, parts of the state saw snow just days ago.
Even Hawaii has snow, in Mauna Kea on the Big Island.
Have a look at the map for yourself: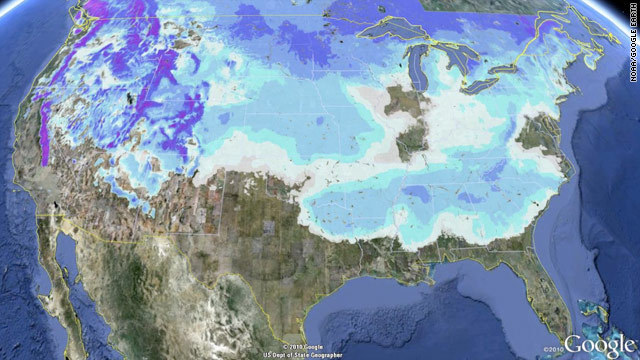 CNN meteorologist Angela Fritz calls this "extremely unusual," though notes that statistics aren't generally kept on how many states have snow at the same time.
According to USA Today, every state had snow on Feb. 12 last year except Hawaii.