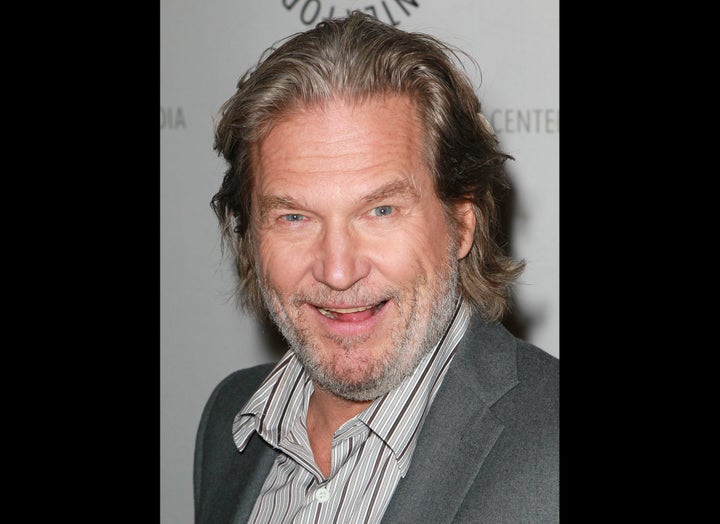 The Dude would abide this: Jeff Bridges breaks out the party after every film he wraps.
Long known as a party guy, the 'True Grit' star has mellowed as he's aged. But that doesn't stop him from celebrating when he puts in his hard work.
"I have a cycle that is not particularly cool, but it's a cycle: trash myself to reward myself," he told The Hollywood Reporter in a new cover article. "When I've done a good job, I've worked my ass off in a movie and been very disciplined, then to reward myself I'll take that governor off and say: 'Go ahead and do what you want, man. You want to get drunk? You do whatever you want.'"
Complicating that a bit, though, is his wife of 33 years, Susan Geston, who has been sober for 15 years. Lucky guy -- she's not stopping him.
"She's been sober, I think, for 15 years. No pot, no booze, nothing. It was a concern for me because I knew that I didn't want to stop drinking and having an occasional smoke or whatever," he admitted. "And I was concerned about how that was going to affect her sobriety and also how it was going to affect her relationship with me. And she dealt with this all so gracefully. She said, 'My own sobriety has nothing to do with anybody else.'"
Not that he isn't a hard worker. In fact, Bridges is known as a tireless reader and preparer, and spoke about his dedication before a film. Filmmakers Joel and Ethan Coen, who direct Bridges in 'True Grit,' describe his endless work before and during the film.
"I had a great '70s," he said. "Today, being a parent with three daughters, I look back on it thinking, Oh, man, the things I did!"
"You always hear people say that having kids changes everything, but then you have your own and realize just how true it is," he said. "In 'The Big Lebowski,' the Dude is always stoned, and I was worried the effect seeing their dad like that would have on my kids."