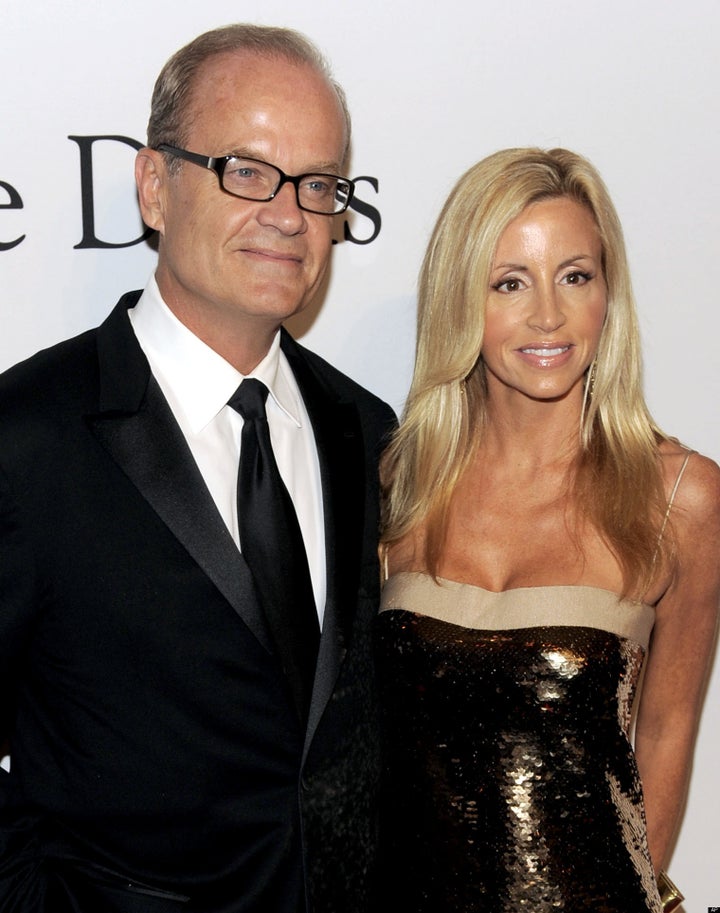 She didn't quite say it, but she didn't need to: Camille Grammer strongly implied to Howard Stern that ex-husband Kelsey is a cross-dresser.
Having told Stern that Kelsey was excited to get a role in cross-dressing Broadway show La Cage aux Folles, Howard asked (via RadarOnline), "But you're saying you do think he's gay, that when he got into La Cage aux Folles, he was in the right play..."
No, she said, it was something else. When Stern's sidekick, Robin Quivers, asked if Kelsey liked to dress like a woman, Grammer was less than demure.
"I'm not saying it..." Grammer said before laughing -- though she seemed completely serious. Later, she implied that Kelsey wore her panties. Then, she seemed to faux-recant, afraid of a lawsuit.
TMZ adds to the story, saying that sources tell them that Camille had made similar remarks to her former 'Real Housewives of Beverly Hills' co-stars. They also reached out to Stanley Rosenfield, a representative for Kelsey Grammer, who said,"While it is not clear why Camille Grammer continues making public statements about her marriage to Kelsey, it is crystal clear that Kelsey will continue not responding, regardless of content."