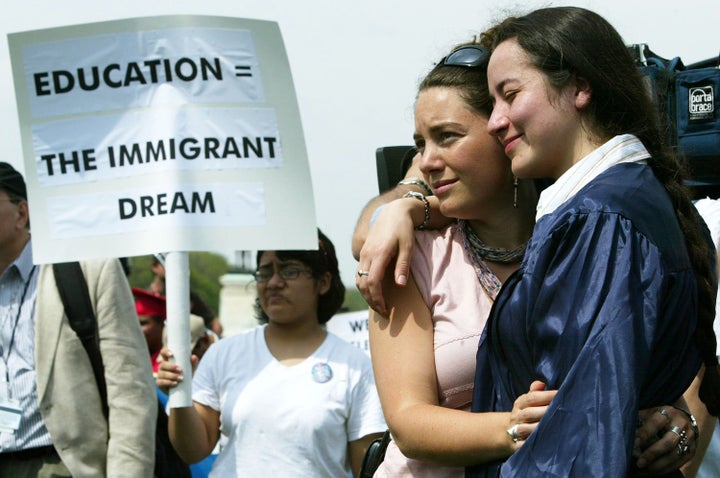 Virginia's Republican-controlled State Legislature is slated to consider a piece of legislation this session that would prohibit undocumented immigrants from attending public colleges or universities in the commonwealth.
The bill, set to be introduced by GOP Del. Christopher Peace, is just the latest attempt by Virginia Republicans to block undocumented individuals from enrolling in state-funded institutes of higher learning. Earlier versions of the legislation, which also included strict immigration enforcement language, were rejected in previous sessions.
The Associated Press reports on the current state of affairs in Virginia regarding permissions of undocumented immigrants to attend state colleges and universities:
Federal law prohibits such people from paying in-state tuition at colleges and universities, but they can still pursue a public college education. Virginia's public universities currently have the discretion to decide whether to admit illegal aliens as long as they charge out-of-state tuition.
The proposal comes as the state's Republican Gov. Bob McDonnell is set to kick off the 2011 legislative session with an address to the legislature Wednesday, in which he expected to renew a commitment to combatting illegal immigration in Virginia.