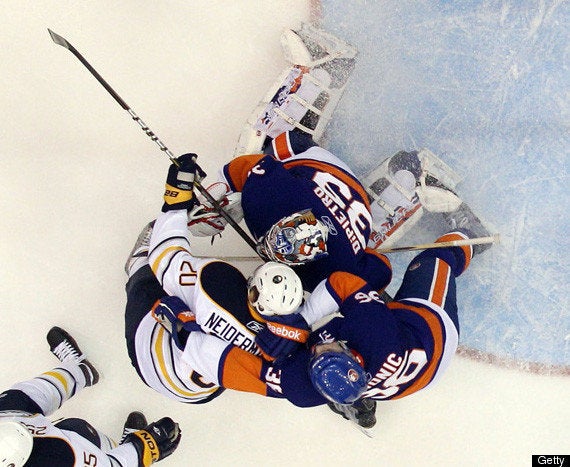 Rob Niedermayer of the Buffalo Sabres can't seem to get on the right track. He has yet to score a goal this season. He only has eight points and has even played the last three games without knowing that his name spelled wrong on his jersey.
According to the Buffalo News, the Sabres center has gone three games with "Neidermayer" on his jersey.
The error wasn't discovered until Saturday and was fixed for Tuesday night's game against the Montreal Canadiens. Scroll down for the photo.