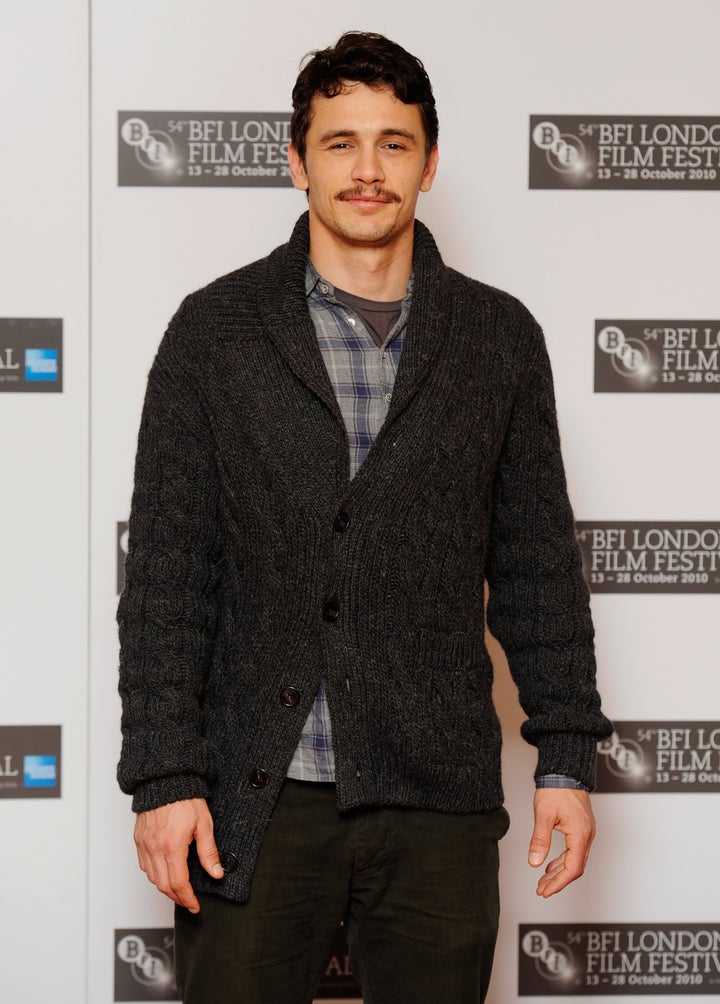 James Franco is a Golden Globe nominee and is hosting the Oscars, so he knows acting. Amongst the actors he most respects? Porn stars. He even tried to emulate one.
Franco spoke in a frank discussion with other likely Oscar nominees hosted by Newsweek, and when the discussion turned to on-screen love scenes, Franco gave a shout out to those who do it most regularly, and revealed his own attempt at the genre.
"I think if anybody who has made a home sex tape knows, what feels best doesn't always look best," he said. "I remember when I was 19 doing that, and then watching it back and thinking, oh, that looks horrible... You have a lot of respect for those actors in pornography, because they are really not just doing it, they're really selling it."
Annette Bening, who won a Golden Globe for her role in 'The Kids Are All Right,' also opened up about her issues in making love on camera.
"I remember being in acting class, and someone was talking about that, and he was very practical about it--especially if you have an aversion to that person, which can happen,' she said. "He said, 'you've got to get over it.' One of the words was 'substitution.' You take the head of the person that's actually there, and..."
Colin Firth, the Globe winner for 'The King's Speech,' finished her sentence: "You photoshop it."
The stars talked about much more, including speaking with a stammer on film (Firth), getting into character (Michelle Williams) and much more. To read the rest, click over to Newsweek.