See those two hot blonds in Jean Paul Gaultier's new ad? Surprise! It's not two ladies.
It's model Karolina Kurkova alongside androgynous male hunk Andrej Pejic, caught in fashion's favorite pose of the moment: the about-to-smooch. (Also see Kate Moss and transsexual model Lea T.'s liplock for Love magazine.)
That's Karolina on the left and Andrej on the right. Take a look and tell us what you think.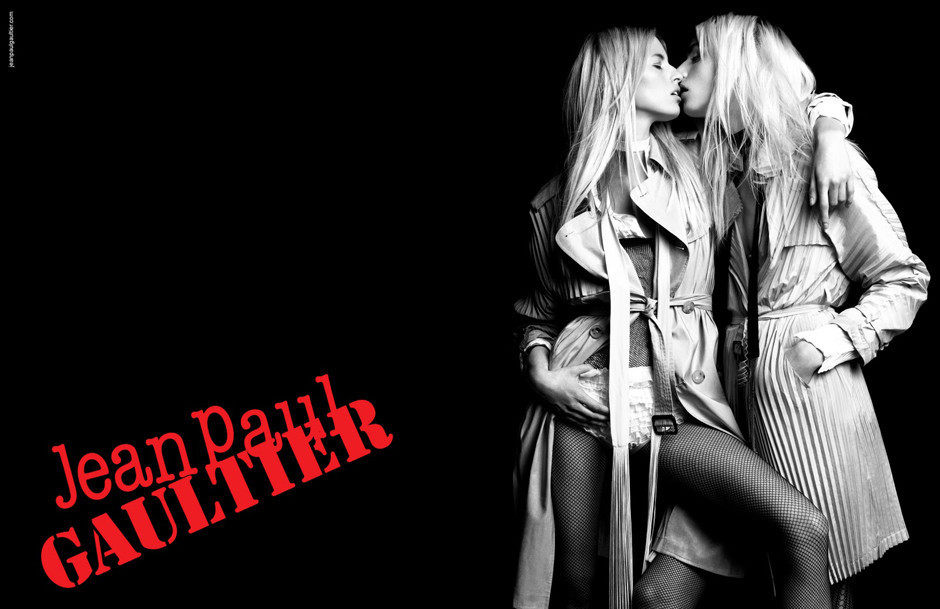 (Scan from The Fashion Spot)