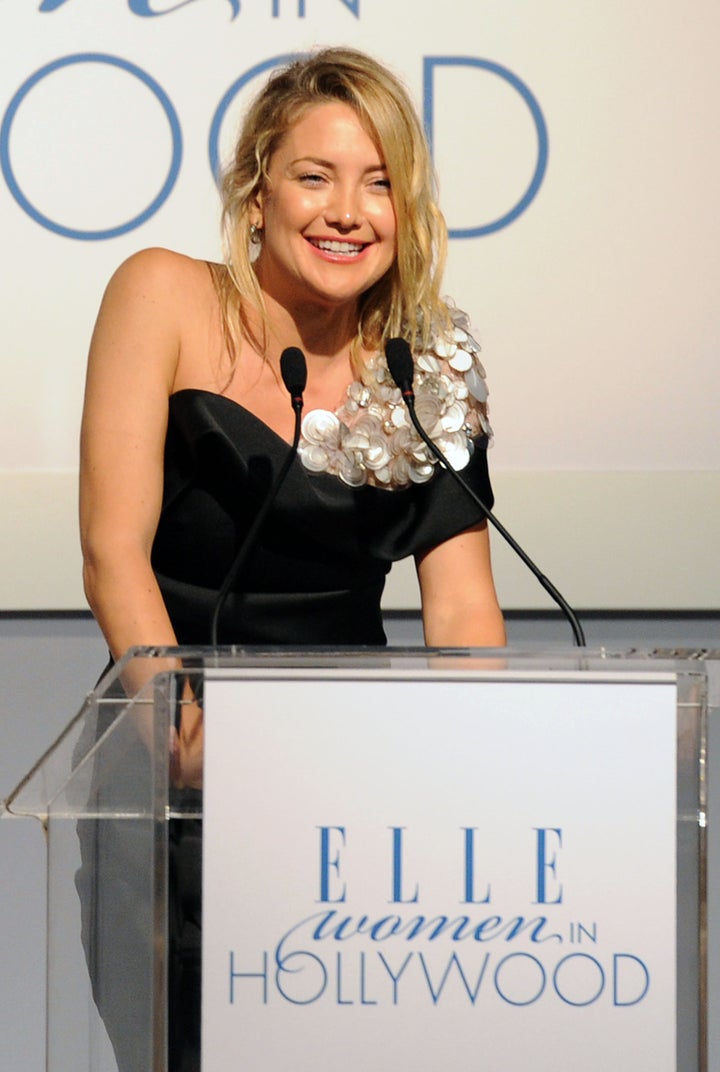 A mother's intuition? Kate Hudson says she can feel her baby's gender.
But will Ryder be getting a step father in Hudson's boyfriend and baby daddy, Muse frontman Matthew Bellamy?
"No, no, not that I know of! I don't like putting that sort of pressure on it and I don't feel it necessary to get married," she said. "I am 31, I already have one child, and have had one divorce, so it is not necessarily the golden ticket. I just want to be happy."
Still, she's not counting it out -- Hudson told Elle recently that anything could happen.
"It's definitely not something I'm looking for," she said. "But the divorce doesn't put me off. I'll just see what happens."
As for her career, Hudson is in talks to star as legendary porn star-turned-anti-porn activist Linda Lovelace in an upcoming biopic, potentially co-starring James Franco.