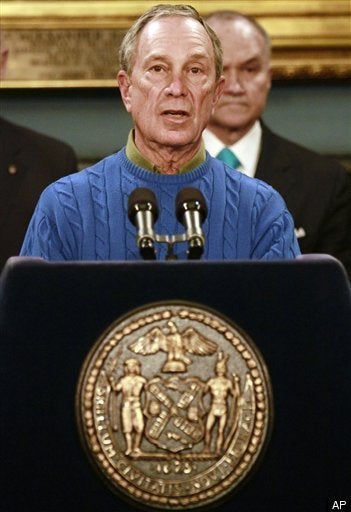 Mayor Bloomberg may have frightened even himself with his doomsday predictions about drastic teacher layoffs.
After asserting that, if the state cuts education funding to New York City, there would be as many as 21,000 teachers let go, Bloomberg now says that's not going to happen.
"We just cannot go and fire 25 percent of our teachers, even if the economics say you should," Bloomberg said. "We'll have to find another way to mitigate the pain."
Teachers union President Michael Mulgrew told the Daily News that the Mayor's layoff threats were reckless "political posturing."
"You don't put out a number like that unless you're trying to create fear," Mulgrew said. "The political posturing is creating anxiety and pitting one community against another."
Bloomberg made the threat as part of his push to change the 'last hired, first fired' rule of laying off teachers. The rule states that seniority, and not job performance, is the determining factor in who gets let go first.
"Everything they do seems to be a political campaign rather than running the city," Mulgrew said. "This guy is going out there, disparaging teachers ... He's going out and creating fear when we know at this point that every layoff is hurting children."
Last June, Bloomberg avoided teacher layoffs by canceling the 2 percent raises educators were slated to receive.