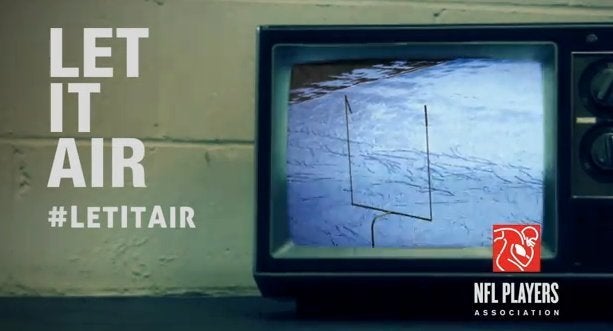 Earlier this week, it was reported that CBS refused to air an anti-lockout ad from the NFLPA called "Let Them Play." It turns out that the NFLPA, with the help of New Media Strategies, decided to create a follow-up commercial for CBS in response to the rejection.
On Wednesday, Yahoo's Doug Farrar discussed CBS' decision with George Atallah, assistant executive director of external affairs for the NFLPA.
Atallah explained that CBS claimed they denied the ad in October, even though the players association didn't submit it until January.
"They had no idea what the ad was about until mid-January," Atallah said. "But they said that they didn't want to get involved in labor issues, even though the NFL came out and said that they didn't have a problem with the ad."
The NFLPA's new commercial called "Let It Air," demands that CBS show the original ad that was submitted. Scroll down to watch the follow-up.