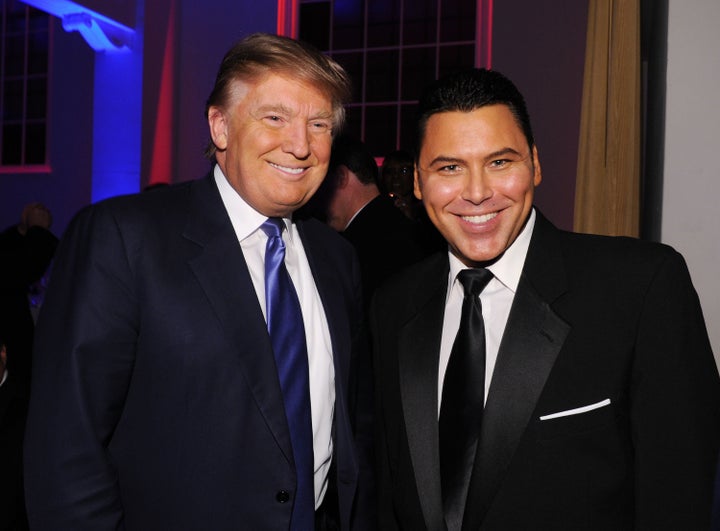 Donald Trump's surprise appearance at this year's Conservative Political Action Conference is stirring buzz that the billionaire real estate mogul and television personality could mount a run for the White House in 2012.
The Trump camp reached out to organizers of the annual event regarding the possibility of the potential presidential contender delivering a speech, according to CNN. Trump reportedly confirmed he'd address the crowd earlier this week.
Trump signaled last year that he was interested in running for president in the next election cycle. During an appearance on ABC's "Good Morning America," he said it "could be fun" to run because he'd "like to see some positive things happen for the country."
He also spoke out on the possibility of facing off against former Alaska Governor Sarah Palin, who signaled this week she's seriously considering running for president in the next election cycle.

"She's very interesting," explained Trump. "And don't underestimate her. I mean, I see what she does. Do not underestimate Sarah Palin.
One month earlier, Trump told Fox News that if he were to mount a presidential campaign he'd run as a Republican.
The AP relays what Trump had to say at CPAC on Thursday:
He says he may run because the United States has becoming what he calls the whipping post for the rest of the world. He says the country is becoming -- quote -- "the laughingstock of the world" and he's worried about its future.

Trump says the country needs an accomplished president. And he all but offered himself up as the answer.
Click here here for updates on CPAC 2011 and the latest news to come out on the conservative conference.