Still looking for the perfect gift for your significant other; perhaps a significant other who said he/she didn't want anything for Valentine's Day but now that it's here you realize he/she was just saying that and fully expects something?
Good news! The Bronx Zoo has just the thing:
Can't decide on what to get that special someone for Valentine's Day? Sometimes the answer is all around us, and right where it's been for millions of years--like cockroaches! How better to express your appreciation for that special someone than to name a Madagascar hissing cockroach after them?
Of course, maybe your Valentine won't understand that naming a roach after him or her is a statement about their resilience, resourcefulness and loyalty. Still, the $10 you give in exchange for having one of those gigantic, hissing cockroaches named after your dearest goes directly towards the Wildlife Conservation Society's efforts to "conserve species big and small, beautiful and damned." Who could resist that?
Of course, while we don't condone such things, you could name your roach after someone who isn't so special to you, too. Third-grade boyfriend: this bug's got your name all over it.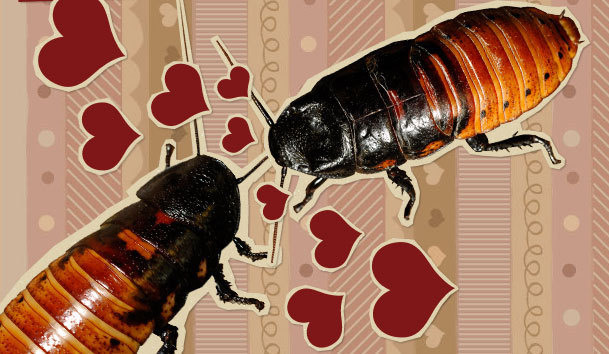 @nwf