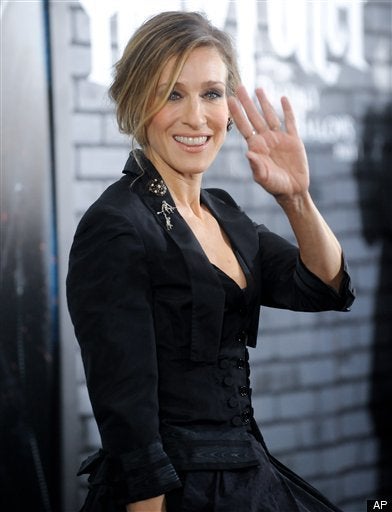 Is Carrie Bradshaw coming back? Sarah Jessica Parker sure hopes so.
"I think there's one more story to tell. I know there is," Parker told the newspaper. "I'd definitely tell that [third] story, and I know Michael would do it right. But maybe not now. Maybe in five years, you know?"
Michael refers to Michael Patrick King, the TV and movie series' creator (the series, of course, is based on books by Candace Bushnell).
There's been speculation that Blake Lively could star in a movie prequel to the series, but Parker waved off that talk.
"There are a lot of important and interesting stories that 21-year-olds can tell," Parker said. "I don't begrudge any 21-year-old the opportunity to tell their stories... But I don't think we can pretend to go back. It's creating two histories. It's like, 'Oh I didn't know that about Carrie Bradshaw.'"
Parker's ambition for a third film fits right in with previous comments from Warner Brothers executive Dan Fellman, who, despite the poor showing for the second film, was bullish on a third.
"Personally, I'd love to see it," Fellman said after its first week in theaters. "We're sitting back and watching what happens."