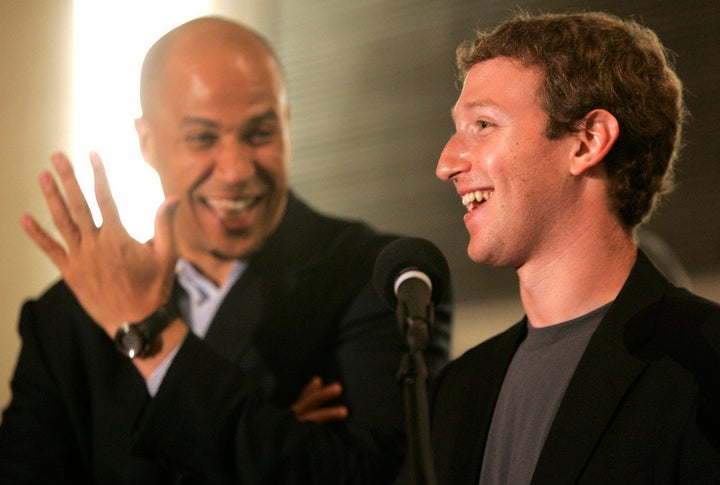 Facebook CEO Mark Zuckerberg is known for influencing others to join a movement. And that's exactly what he's done for the Newark school system.
Donors have contributed $43 million toward matching Zuckerberg's $100-million gift he gave to the city's troubled school system last fall, Newark Mayor Cory Booker tells the Star-Ledger.
Until last week, Booker hadn't disclosed the contribution amounts.
The big reveal comes days after questions arose among the school community and legislators about details of the charitable gifts. The Star-Ledger obtained documents last week indicating a reform plan that includes a large expansion of controversial charter schools.
Booker has vowed to get more philanthropic donations for the school system to meet its goal of duplicating Zuckerberg's gift, CNBC reports.
"I still remain confident that I'll be able to match it," Booker said.
The donations so far include:
$25 million from New York investor William Ackman, head of the Pershing Square Foundation
$10 million from venture capitalist John Doerr, a founder of the NewSchools Venture Fund
$5 million from Elizabeth and Ravenel Curry, founders of the New York investment firm Eagle Capital Management
$3 million from the Bill and Melinda Gates Foundation